$15.99
AUD
Category: Graphic Novels
There's a new kid at Shipwreck Primary! But there's also something fishy about her. Can Finn the Shark and his buddies work out who she is, and could she possibly be the answer to their problems with Blake the bully? With Great White Shark teachers, treacherous undersea races and dangerous fishermen nea rby, it's never a dull moment in this School of Fish! An hilarious new underwater graphic novel. It will have you hooked!   ...Show more
$24.99
AUD
Category: Graphic Novels | Series: Fangirl: the Manga
The manga adaptation of the beloved novel by #1 Bestselling author Rainbow Rowell.   "A deliciously warm-hearted nerd power ballad destined for greatness." -- New York Journal of Books   Cath is a Simon Snow fan. Okay, everybody is a Simon Snow fan, but for Cath, being a fan is her life. Cath's sister has mostly grown away from fandom, but Cath just can't let go. Now that they're in college, Cath must decide if she's ready to start living her own life. But does she even want to if it means leaving Simon Snow behind?  Cath doesn't need friends IRL. She has her twin sister, Wren, and she's a popular fanfic writer in the Simon Snow community with thousands of fans online. But now that she's in college, Cath is completely outside of her comfort zone. There are suddenly all these new people in her life. She's got a surly roommate with a charming boyfriend, a writing professor who thinks fanfiction is the end of the civilized world, a handsome new writing partner ... And she's barely heard from Wren all semester. ...Show more
$19.99
AUD
Category: Graphic Novels
Hilarious stories and advice about the ups and downs of growing up, from a hugely popular YouTube artist and storyteller.
$14.99
AUD
Category: Graphic Novels | Series: The Odds
They're invaders from another world. Your imagination. Kip is a quiet kid in a loud city. She's easy to miss and that's the way she likes it.Then, one day, Kip's quiet life is suddenly interrupted. Ten of her favourite characters have stepped out of their worlds and into hers.But what happens when a dra gon-hunting rabbit leaves his comic strip? When an old man leaves his picture book? When a ninja leaves her TV show, a race-car driver leaves their video game, and a dinosaur turns up from Kip's nightmares? From million-copy bestseller Matt Stanton comes the start of a hilarious and heart-filled graphic novel series about identity, imagination and discovering who you are.Meet The Odds ... because fitting in is overrated. ...Show more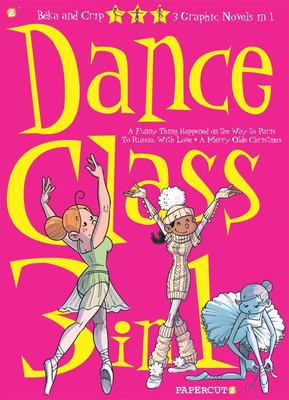 $24.99
AUD
Category: Graphic Novels | Series: Dance Class Graphic Novels
Three complete adventures filled with action, romance, humor, and plenty of dance numbers. Julie, Lucie, and Alia are best friends and share the same passion: dance Practicing nonstop, they're training hard to get into the Nationals. These three will have to balance competition, relationships, classes, and practice without letting things get out of hand. Complicating matters is their fellow student Carla, who would do just about anything to steal the spotlight - if Julie, Lucie, and Alia let her, that is. Join the young dancers as they dance across the globe, from Russia to London, in three thrilling adventures: "A Funny Thing Happened on the Way to Paris...," "To Russia, With Love," and "A Merry Olde Christmas " ...Show more
$16.99
AUD
Category: Graphic Novels
Meet our superheroes: - Binky, aka The Monotreme! - Worried Norman, once bitten by a radioactive croissant and now Pastry Person! - Letitia, an occasionally bossy science-wombat and genius inventor!   Together, they are the EnviroTeens and they are about to get very, very angry. Singleuse Plastic Brend an may have an evil plan to destroy all the world's turtles with his dastardly tur-tele-pooter but, believe it or not, there is something even more sinister than an angry plastic bag on a garbage island in the middle of the ocean ... Climate change! Oh no! The EnviroTeens will do anything to stop this impending disaster: scale slippery volcanoes, scurry through forests full of poisonous armpit monsters, even meet Senator Ian, the Climate Denialist Potato. But can three teenagers and a chicken save the whole world? Why not, nobody else is! Maybe they are in with a chance? I can't look, it's too exciting! A hilarious graphic novel about a group of teens who are determined to clean the planet and clear the air. A proportion of the publisher's profits will be donated to School Strike 4 Climate Australia. ...Show more
$14.99
AUD
Category: Graphic Novels
Illustrator James Hart makes his authorial debut in this hilarious, action-packed graphic novel series! Perfect for fans of Real Pigeons, Diary of a Wimpy Kid and Dog Man. Zeek and Arnie are best friends. They do everything together. They love solving problems, inventing machines, playing video games, c oding, reading comics, cooking (mostly Arnie) and planning WORLD DOMINATION (mostly Zeek). But when Zeek puts a microchip in Arnie's pet fish, Eleanor, things go horribly wrong . . . A super-intelligent Eleanor decides she's going to become the supreme ruler of the world. How will Zeek and Arnie stop Eleanor's fish-bot army and prevent this power-hungry fish from achieving WORLD DOMINATION? ...Show more
$14.99
AUD
Category: Graphic Novels | Series: Hound Heroes Ser.
Earth's furriest -- and funniest -- superheroes make their debut in this hilarious, action-packed graphic novel for young readers Meet the Hound Heroes: fearless Captain Chihuahua, the big-hearted Great, Great Dane, super-speedy Poodle Girl, cyborg pup Power Pug, and the lovable yet irritating Super S heep Dog. Together they make up a crack team of earth's furriest heroes In this first adventure, the Hound Heroes' origin story is revealed when a spaceship crashes in their backyard, giving them superpowers But they aren't the only ones who benefit -- neighborhood alley cat The Claw also gains powers, and she only wants one thing: to destroy the Hound Heroes A nonstop romp full of hilarious action, Hound Heroes is sure to be a hit with young fans of graphic novels. ...Show more
Ghosts
by Raina Telgemeier
$16.99
AUD
Category: Graphic Novels
Catrina and her family are moving to the coast of Northern California because her little sister, Maya, is sick. Cat isn't happy about leaving her friends for Bahia de la Luna, but Maya has cystic fibrosis and will benefit from the cool, salty air that blows in from the sea. As the girls explore their ne w home, a neighbor lets them in on a secret: There are ghosts in Bah a de la Luna. Maya is determined to meet one, but Cat wants nothing to do with them. As the time of year when ghosts reunite with their loved ones approaches, Cat must figure out how to put aside her fears for her sister's sake -- and her own.Raina Telgemeier has masterfully created a moving and insightful story about the power of family and friendship, and how it gives us the courage to do what we never thought possible. ...Show more
$26.99
AUD
Category: Graphic Novels | Series: Percy Jackson Graphic Novel
It's not every day you find yourself in combat with a half-lion, half-human. But when you're the son of a Greek God, it happens. And now my friend Annabeth is missing, a Goddess is in chains and only five half-blood heroes can join the quest to defeat the doomsday monster. Oh and guess what. The Oracle has predicted that not all of us will survive . . . 'Puns, jokes and subtle wit, alongside a gripping storyline.' TelegraphRick Riordan is the Myth Master The Greek Gods are alive and kicking - to www.rickriordanmythmaster.com And see for yourself ...Show more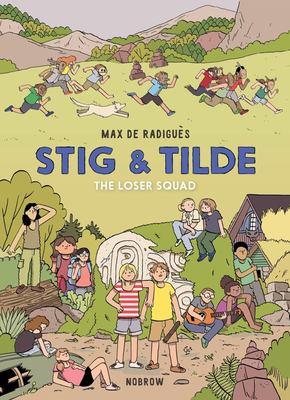 $24.99
AUD
Category: Graphic Novels | Series: Stig and Tilde
The third adventure in Belgian cartoonist Max de Radiguès' adventure series Stig & Tilde, about titular siblings fending for themselves on a faraway island--think Lumberjanes meets Tintin! Local tradition states that when a child turns 14, they have to survive all alone on an island for one year. N ow, it's time for Stig and Tilde to take up the challenge. After one too many wrong turns, the twins finally arrive on the right island. Hot showers, Wi-Fi, all day barbecue - this must be heaven! But there's trouble stirring on the island and maybe paradise isn't all it's cracked up to be. Can Stig and Tilde weather the storm one more time? ...Show more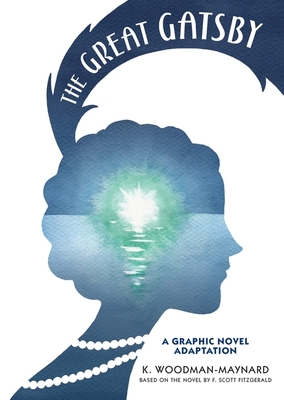 $27.99
AUD
Category: Graphic Novels
F. Scott Fitzgerald's 1925 masterpiece roars into life in this sweeping, dreamy graphic novel – among the first adaptations of the book in this genre. Painted in lush watercolours, the inventive interpretation emphasizes both the extravagance and mystery of the characters, and excerpts from the original text weave themselves through the illustrations. Prepare to be carried off on a cloud of whimsical romance with Daisy and Gatsby, in a reading experience reminiscent of Hollywood classic movies. The graphic novel format makes it an ideal teaching tool to engage GCSE and higher level Literature students of Gatsby, and the art-deco gift design will prove irresistible to existing fans and collectors. With its timeless critique of class, power and obsession, The Great Gatsby: A Graphic Novel Adaptation captures the energy of an era and the enduring resonance of one of the world's most beloved books. ...Show more