$14.99
AUD
Category: Children's Board
With Bluey away for the day, can Bingo find a way to play by herself? A board book with a special puzzle surprise. 
$14.99
AUD
Category: Children's Board
Bluey and Bingo head to the pool with Dad. What could go wrong? A gorgeous board book for kids of all ages. Bluey has been a phenomenal success since airing on ABC KIDS in October 2018, amassing legions of dedicated fans and hugely popular ranges of books, toys, clothes, games and more. It holds the cov eted position of being the most watched program ever on ABC iView, with over 260 million plays for Series One, and is the winner of an International Emmy for Most Outstanding Children's Programme.   ...Show more
$14.99
AUD
Category: Children's Board | Series: BLUEY
It's Bingo's turn to take Bob Bilby home. Will he have fun with Bluey and Bingo?  
$14.99
AUD
Category: Children's Board | Series: Bluey
Join Bluey on a dreamy night-time adventure. What will you see in the dark? Not wanting to go to bed, Bluey wishes she was a nocturnal fruit bat that stays up all night. Soon she finds herself flying through the night sky. Bluey has been a phenomenal success since airing on ABC KIDS in October 2018, a massing legions of dedicated fans and taking the coveted position of being the most watched program ever on ABC iView, with over 100 million plays. It has also topped the Australian iTunes Kids Chart with the series peaking at #1 and consistently remaining in the Top 5. ...Show more
$14.99
AUD
Category: Children's Board
Join Bluey and Bingo as they try to answer the question- can grannies dance? Bluey has been a phenomenal success since airing on ABC KIDS in October 2018, amassing legions of dedicated fans and taking the coveted position of being the most watched program ever on ABC iView, with over 200 million plays. It has also topped the Australian iTunes Kids Chart with the series peaking at #1 and consistently remaining in the Top 5. ...Show more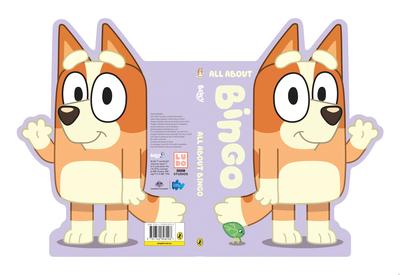 $16.99
AUD
Category: Children's Board
Meet Bingo! Bingo Heeler loves getting lost in her own world, talking to tiny bugs and, of course, relaxing in her relaxing chair! Get to know all about Bluey's little sister in this fun shaped board book. Bluey has been a phenomenal success since airing on ABC KIDS in October 2018, amassing legions of dedicated fans and taking the coveted position of being the most watched program ever on ABC iView, with over 170 million plays. It has also topped the Australian iTunes Kids Chart with the series peaking at #1 and consistently remaining in the Top 5. ...Show more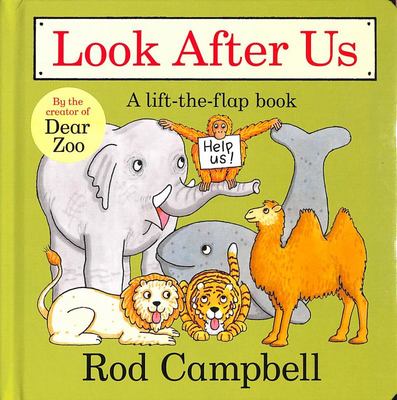 $14.99
AUD
Category: Children's Board
Lift the flaps to meet elephants, tigers, orangutans and more in Look After Us, a first book about endangered animals by Rod Campbell, creator of the bestselling preschool classic Dear Zoo. Toddlers will love lifting the flaps to discover five different endangered animals in their natural habitats. Wit h a special fold-out ending that shows what a difference conservation has made to whales, Look After Us has a positive message about how to look after our world and the animals that live in it. With flaps to lift, a simple text with a repeating pattern and bright, bold artwork, Look After Us is the perfect introduction to conservation for young children who are fans of Dear Zoo. ...Show more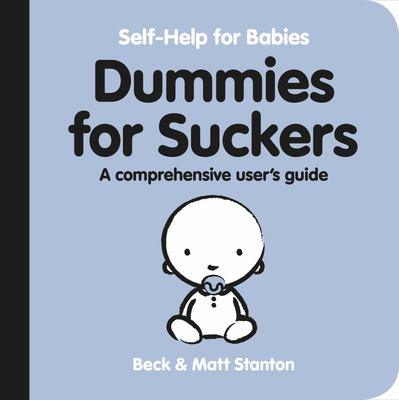 $14.99
AUD
Category: Children's Board | Series: Self-Help for Babies
Self-Help for Babies: if you don't laugh, you'll cry.Dear BabyDo you feel like no one understands the relationship you have with your dummy?Don't worry. A lot of babies feel this way.We're here to help you get the comfort you need, from the dummy you love.Happy sucking!If you've had a baby, you've no do ubt had some well-meaning parent smugly say, 'You know, babies don't come with a manual.'Well, now your newborn can READ the manual with Self-Help for Babies, a hilarious new series from bestselling Australian authors Beck and Matt Stanton. ...Show more
$14.99
AUD
Category: Children's Board | Series: Bluey
Join Bluey for a fun day at the beach. What will you discover along the way? While Mum is off for a walk along the beach, Bluey discovers a beautiful shell. She runs to show Mum and has a series of encounters that will both excite and test her in unexpected ways. Bluey has been a phenomenal success sinc e airing on ABC KIDS in October 2018, amassing legions of dedicated fans and taking the coveted position of being the most watched program ever on ABC iView, with over 100 million plays. It has also topped the Australian iTunes Kids Chart with the series peaking at #1 and consistently remaining in the Top 5. ...Show more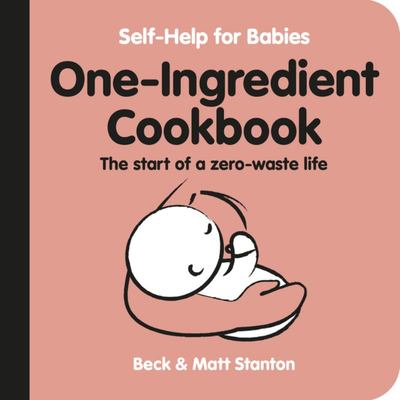 $14.99
AUD
Category: Children's Board | Series: Self-Help for Babies
Self-Help for Babies: if you don't laugh, you'll cry.Dear BabyDo you feel like every meal is the same, and perhaps a little variety would be nice?Don't worry. A lot of babies feel this way.We're here to help you spice up the menu, and rediscover the joy of feeding.Bon appetit!If you've had a baby, you'v e no doubt had some well-meaning jerk smugly say, 'You know, babies don't come with a manual.'Well, now your newborn can read the manual with Self-Help for Babies, a hilarious new series from bestselling Australian authors Beck and Matt Stanton. ...Show more
$14.99
AUD
Category: Children's Board
A terrible catastrophe befalls the little mole one bright, sunny morning. It looks a little like a sausage, and the worst thing is that it lands right on his head. So our plucky little hero sets out to find out who has left their business on his head. Children's Board Book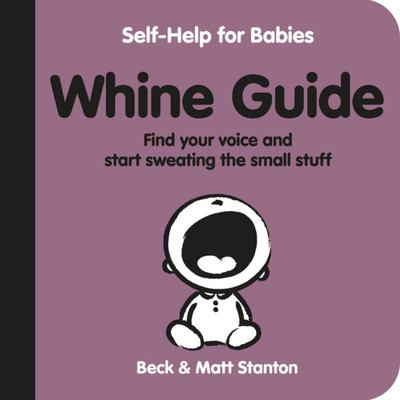 $14.99
AUD
Category: Children's Board | Series: Self-Help for Babies
Self-Help for Babies: if you don't laugh, you'll cry. Dear Baby Do you feel like you're speaking a million words a minute, but no one truly understands you? Don't worry. A lot of babies feel this way. We're here to help you get your message across, when it matters most. Chat soon! If you've had a baby , you've no doubt had some well-meaning parent smugly say, 'You know, babies don't come with a manual.' Well, now your newborn can READ the manual with Self-Help for Babies, a hilarious new series from bestselling Australian authors Beck and Matt Stanton. ...Show more