$34.99
AUD
Category: Children's Classics
This beautiful commemorative picture book edition of the Caldecott Honor title Frog and Toad Are Friends is the perfect way to celebrate Frog and Toad's 50th anniversary This handsome edition features matte paper, remastered artwork, and a green ribbon book marker. It makes a lovely gift for collector s, fans of children's literature, and anyone and everyone who loves Frog and Toad First published in 1970, Frog and Toad Are Friends was the first of the four beloved Frog and Toad books. This special edition contains all of the original stories--from the story about going swimming, to finding lost buttons This lovely volume also includes seven pages of rarely seen bonus material, including archival photographs, sketches, pages from the original book dummy, the manuscript of the first story "Spring" (written in Lobel's cursive on lined notebook paper ), plus a biography of Arnold Lobel and how he was inspired to write the Frog and Toad stories. --Publishers Weekly ...Show more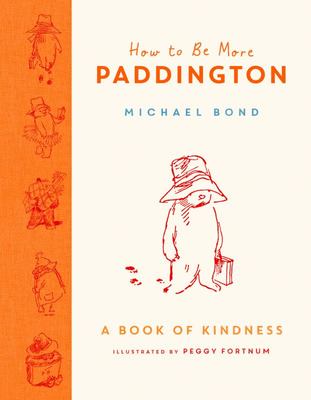 $29.99
AUD
Category: Children's Classics
Learn valuable life lessons from Paddington Bear himself in this inspirational book of kindness. The perfect gift for fans of the bear from Darkest Peru, who is now a major movie star. "Aunt Lucy taught me to say 'please' and 'thank you' when I'm out shopping, and to raise my hat whenever I meet someone I know."Whatever situation Paddington Bear finds himself in, he always responds with kindness. From arriving in London and winning the hearts of the Brown family, to sharing elevenses with Mr Gruber and lending a paw around the neighbourhood, he always tries to do his very best for others… even if there are a few well-intentioned mishaps along the way!Now you can learn how to be more like the much-loved bear from Darkest Peru in this uplifting collection of inspiring – often hilarious – quotes from the enduringly popular books by Michael Bond, with beautiful illustrations by the original Paddington illustrator, Peggy Fortnum. ...Show more
$12.99
AUD
Category: Children's Classics | Series: Dr. Seuss
A brand new paperback edition of this classic tale from Dr. Seuss encouraging us to take life in our stride. From fun times and triumphs to lurches and slumps, Dr. Seuss takes an entertaining look at the adventures that life may have in store for us.ThA brand new paperback edition of this classic tale f rom Dr. Seuss encouraging us to take life in our stride. From fun times and triumphs to lurches and slumps, Dr. Seuss takes an entertaining look at the adventures that life may have in store for us.This brand new paperback edition is perfect for everyday reading for all ages, as well as for those important life events such as graduations, weddings, christenings or changing school.is brand new paperback edition is perfect for everyday reading for all ages, as well as for those important life events such as graduations, weddings, christenings or changing school. ...Show more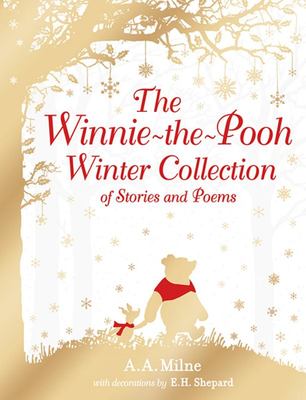 $24.99
AUD
Category: Children's Classics | Series: Winnie-The-Pooh
The exquisitely beautiful Winter Collection includes favourite Winnie-the-Pooh stories and seasonal poems by A.A. Milne with decorations by E.H. Shepard. With four original stories including: 'In which Piglet is Entirely Surrounded by Water' and 'In which Pooh and Piglet go Hunting and nearly catch a W oozle', and the beloved festive poem 'King's John Christmas' this treasury is full of festive gems. With previously unpublished illustrations by E. H. Shepard, too, this is the perfect Christmas gift. A nostalgic offering that can be enjoyed by parents and children alike. Perfect bedtime reading for children aged 6 and up. ...Show more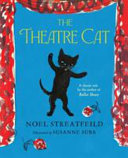 $24.99
AUD
Category: Children's Classics
A picture book by the author of BALLET SHOES, available againafter almost 70 years! Pinkie the cat works at the ballet theatre as a mouser. He loves watching the dancers, but he's scared of the mice he's meant to catch! What's a ballet-loving cat to do? Rarely seen since its first publication in 1951, this charming time capsule of a book is sure to delight readers of any age. ...Show more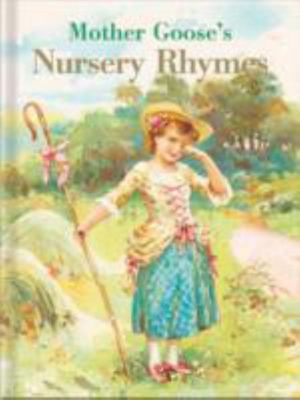 $19.99
AUD
Category: Children's Classics | Series: 128pp Omnibus
Packed With Delightful Images & Activities To Keep Children Busy & Entertained With Wipe Away Pen.
$24.99
AUD
Category: Children's Classics
Read the original May Gibbs stories that give us a peek behind the gum leaf at what makes our favourite Bush Babies their cheeky self. This brand new bind-up edition is beautifully embellished with May Gibbs' original illustrations and words from over 100 years ago. Containing stories from Gumnut Babies , Gum Blossom Babies, Boronia Babies, Flannel Flower Babies, Wattle Babies and much more. ...Show more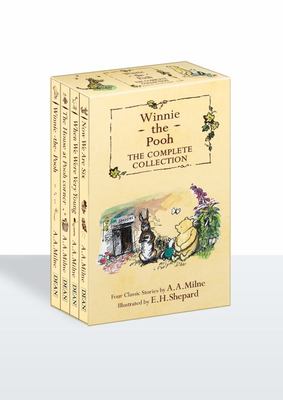 $29.99
AUD
Category: Children's Classics | Series: Winnie-the-Pooh
This slipcase contains four wonderful Winnie-the-Pooh titles - Winnie-the-Pooh, The House at Pooh Corner, When We Were Very Young and Now We Are Six.
$22.99
AUD
Category: Children's Classics
This lavish paperback edition of Lewis Carroll's much-loved classic Alice's Adventures in Wonderland, is packed full of amazing exclusive extra material about the history of the book and Lewis Carroll's relationship with Macmillan, his original publisher. Lewis Carroll's Alice has been enchanting child ren for over 150 years. A timeless heroine, Alice is quick-witted, determined and resourceful. In her extraordinary adventures she meets a series of unforgettable characters, from the bossy White Rabbit to the grinning Cheshire-Cat and the Mad Hatter, these characters are among the best loved, most iconic literary creations of all time. Illustrated throughout with John Tenniel's dream like original illustrations, coloured up by Harry Theaker and Diz Wallis. With foiled edges to the pages and a jacket, this luxurious edition of the classic book is perfect for all Alice fans. ...Show more