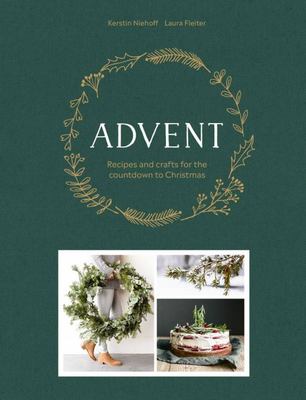 $24.99
AUD
Category: Craft
Make it a December to remember - recipes, craft projects and inspiration for the magical season of Advent.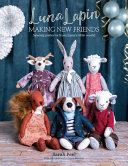 $44.99
AUD
Category: Craft
Learn to make Luna Lapin's friends and their exquisite wardrobes. This collection of sewing patterns features five of Luna's best friends (as well as Luna herself) along with their clothes including Hugh the Hound, Daisy the Sheep, Ramsey the Ram, Rowan the Squirrel and Hedgehog. Author, Sarah Peel, tak es classic garments and recreates them on a miniature scale and with exquisite fabrics including Liberty cottons, wool tweed and French lace. Full sized patterns and step-by-step instructions are included - as well as a collection of charming stories about the characters and their adventures. ...Show more
$24.99
AUD
Category: Craft
Learn the tricks of beautiful gift wrapping, from making simple bows and neat corners to mastering elaborate Japanese fabric techniques . . . all with material that is recyclable, reusable, and sustainable.   There are a million ways to wrap a present, and this handy green guide presents you with opti ons that are gorgeous and sustainable, all with easy-to-follow step-by-step illustrations of key techniques. Find out innovative ways for wrapping unusual-shaped gifts, including bottles, and for pleated wrapping, paper bag wrapping, and gift wrap with pockets. Or try your hand at Furoshiki, or fabric wrapping, using tea towels, handkerchiefs, and t-shirts. To finish your gift off perfectly, there are also stunning suggestions for toppings, trimmings, and embellishments: making the perfect bow, working with string and wool, using plants and flowers, and incorporating everyday objects. From the most adorable "Spike the Hedgehog" wrap for a child's gift to "hon tsutsumi," a wrap for carrying two books, Gift Wrap Green is positively bursting with eco-friendly ideas that will delight friends and family and help save the planet by reducing waste. ...Show more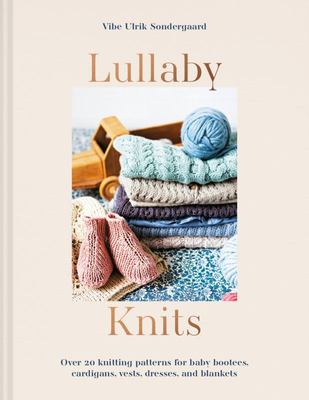 $29.99
AUD
Category: Craft
This beautiful book of functional, stylish designs for baby boys and girls contains over 20 unique knitting patterns for sweaters, cardigans, vests, dresses, blankets, bootees as well as a cosy wrap for mum or dad. Combining true comfort with contemporary design, in a world where time is precious and cl othes are often mass-produced, Danish knitwear designer Vibe Ulrik Sondergaard has produced a delightful range of garments that are worth investing time into.Many of the designs focus on texture and shape in solid colours, and all aim to be comfortable for babies. Beautiful stitches, quirky details, classic shapes and lush yarns are combined to inspire others to create their own unique garments and accessories. ...Show more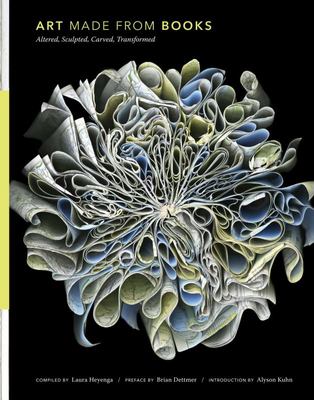 $29.99
AUD
Category: Craft
This volume collects a jaw-dropping assortment of art made from books--by cutting, painting, sawing, laminating, balancing or stacking. The definitive guide to the emerging art form, Art Made from Books showcases groundbreaking work by today's best practitioners, from Su Blackwell's whimsical pop-up lan dscapes to the stacked-book sculptures of Jonathan Callan. A foreword by pioneering artist Brian Dettmer and an introduction by design critic Alyson Kuhn complete the collection, presented in an unusual, tactile package with exposed spine. ...Show more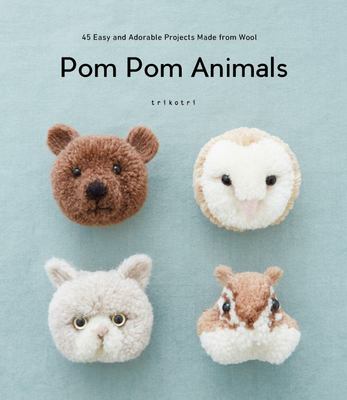 $27.99
AUD
Category: Craft
Pom-poms. Colorful balls or tufts made of fiber. You will often see them with cheerleaders or on the top of a hat. With Pom Pom Animals beside you, however, you can change them into adorable animals. Bear, rabbit, sheep, cat, dog, squirrel, bird, lion and more. You can create over 40 kinds of animals wi th the easy-to-understand instructions and plentiful step-by-step photos. Wind the yarn around the pom pom maker, cut to shape the contour of the face, put ears, nose and eyes on it - and that's it! A realistic and cute pom pom animal is now with you. This book is sure to give all craft fans a new enjoyment of making pom-poms. ...Show more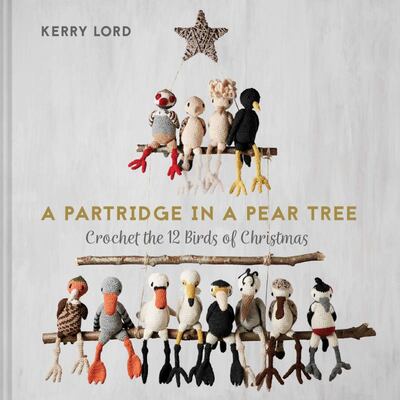 $24.99
AUD
Category: Craft
A unique collection of crochet patterns for the 12 birds of Christmas. Taking inspiration from the famous Christmas carol, Kerry Lord, author of the Edward's Menagerie series and founder of TOFT yarns, has created this unique crochet collection. Including John the Spotted Woodpecker for 12 Drummers Dru mming, Lydia the Greylag Goose for 6 Geese a-laying and, of course, Felix the Partridge in a pear tree, this is Christmas fun at its most creative. Patterns include: 12 Drummers Drumming - John the Spotted Woodpecker 11 Pipers Piping - Nina the Sandpiper 10 Lords-a-Leaping - Agnes the Heron 9 Ladies Dancing - Loise the Cormorant 8 Maids-a-milking - Delilah the Cattle Egret 7 Swans-a-swimming - Margot the Black Swan 6 Geese a-laying - Lydia the Greylag Goose 5 Gold Rings - Gilbert the Pheasant 4 Calling Birds - Peter the Blackbird 3 French Hens - Ruth the Hen 2 Turtle Doves - Beatrice the Turtle Dove And a Partridge - Felix the Partridge ...Show more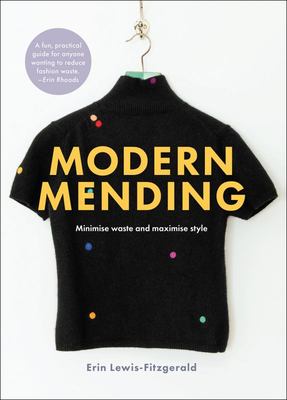 $35.00
AUD
Category: Craft
Australians send millions of tonnes of clothing to landfill each year - one of the highest clothing consumers in the world. The good news is that mending is trending and it's never been easier to repair and reinvent your favourite clothes.
$44.99
AUD
Category: Craft | Series: Crafts Ser.
Take time out to be creative and de-stress with these colourful, fun embroidery projects from Hello Hooray Ranging from things you could complete in an afternoon to others that you can take your time over, enjoy every step of the making process as you focus on feeling good through being creative. The finished makes will bring colour and joy to your home, workspace and wardrobe.The projects in this book allow you to craft your creative time by selecting makes according to timescale. Choose one of the 'crafternoon makes' if you want that sense of joy at finishing something, a 'medium makes' project for the days where you have a little more time for crafting, or for something to really take your time over you could stitch one of the longer 'pick me up' projects.Each project includes step-by-step instructions, beautiful photos and inspirational ideas for how to make each project your own. So take time to be creative with this colourful, feel-good craft book ...Show more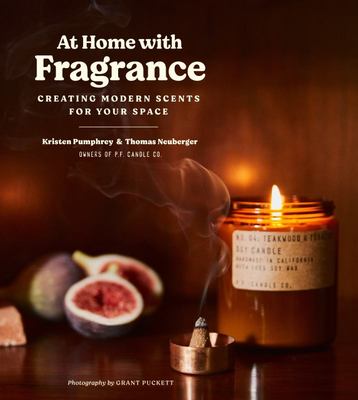 $35.00
AUD
Category: Craft
Bestselling brand P.F. Candle Co. offers a modern, "so-easy-you-will-be-tempted-to-try-it" introduction to enhancing your home with fragrance and making your own custom scents and candles Candles have evolved in both function and style over the years. Gone are the days of overpowering, artificial scents : The focus on subtle, complementary fragrances is here to stay. P.F. Candle Co. has been leading this charge for more than a decade, amassing a huge following, and now they want to share all that they've learned in their first book. Equal parts design and DIY, At Home with Fragrancewill teach you which fragrances work best for each room, how to interpret your distinct design style into fragrance, and (the best part!) how to make candles, room sprays, and incense with your own custom scents. The design and fragrances featured in this book are inspired by the authors' home state of California: organic and relaxed elements, as well as scents drawn from nature, are the hallmarks of P.F.'s design ethos. Scent is the perfect way to express your unique design sense--and the art of making your own fragrances and candles offers an affordable DIY approach. Filled with tips and recipes for room sprays, incense, candles, and more, the book unlocks the secrets of P.F.'s hallmark style--creating atmosphere with candles and scent--and helps readers make it their own. ...Show more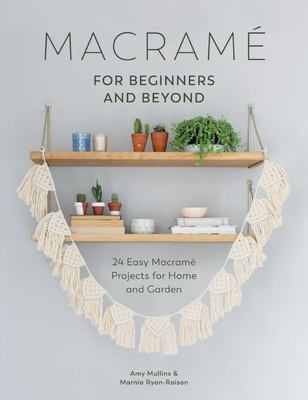 $42.99
AUD
Category: Craft
Discover a fresh, new take on the traditional craft of macrame, a craft that was incredibly popular in the seventies, and which is currently enjoying a renaissance. Macrame projects are the best way to bring the current trend for luxe, boho interiors into your home. This title includes very on trend mac rame projects for inside and outside the home. Choose from 12 different projects with an 'easy' and 'more advanced' version for each so you can develop your skills as you go. Learn all the basic macram knots with the knot tutorial library so you can get started with your favourite projects straight away, whether it's the ubiquitous hanging plant holder or a stunning statement arch for the garden or a doorway. ...Show more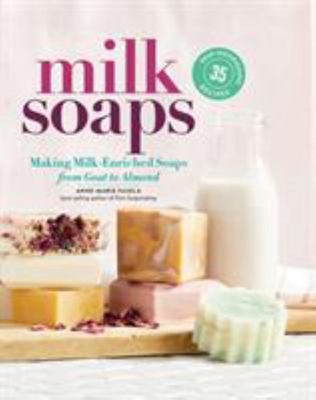 $34.99
AUD
Category: Craft
Handmade soap is made extra-special with the addition of milk Soaps enriched with milk are creamier than those made with water, and milk's natural oils provide skin-renewing moisture and nourishment. In Milk Soaps, expert soapmaker Anne-Marie Faiola demystifies the process with step-by-step techniques a nd 35 recipes for making soaps that are both beautiful and useful. She explains the keys to success in using a wide range of milk types, including cow, goat, and even camel milk, along with nut and grain milks such as almond, coconut, hemp, rice, and more. Photographs show soapmakers of all levels how to achieve a variety of distinctive color and shape effects, including funnels, swirls, layers, and insets. For beginners and experts alike, this focused guide to making milk-enriched soaps offers an opportunity to expand their soapmaking skills in new and exciting ways. ...Show more