$10.00
AUD
Category: Crime Fiction
 'Her name is Sammy Went. This photo was taken on her second birthday. Three days later she was gone.' On a break between teaching photography classes in Melbourne, Kim Leamy is approached by a stranger investigating the disappearance of a little girl from her Kentucky home twenty-eight years earlier. H e believes Kim is that girl. At first she brushes it off, but when Kim scratches the surface of her family history in Australia, questions arise that aren't easily answered. To find the truth, she must travel to Sammy's home of Manson, Kentucky, and into a dark past. As the mystery of Sammy's disappearance unravels and the town's secrets are revealed, this superb novel builds towards an electrifying climax. Inspired by Gillian Flynn's frenetic suspense and Stephen King's masterful world-building, The Nowhere Child is a combustible tale of trauma, cult, conspiracy and memory. It is the remarkable debut of Christian White, an exhilarating new Australian talent. ...Show more
$29.99
AUD
Category: Crime Fiction
The elegant Miss Phryne Fisher returns in this scintillating collection, which features four brand-new stories. The Honourable Phryne Fisher - she of the Lulu bob, Cupid's bow lips, diamante garters and pearl-handled pistol - is the 1920s' most elegant and irrepressible sleuth.Miss Phryne Fisher is up to her stunning green eyes in intriguing crime in each of these entertaining, fun and compulsively readable stories. With the ever-loyal Dot, the ingenious Mr Butler and all of Phryne's friends and household, the action is as fast as Phryne's wit and logic.   ...Show more
$27.99
AUD
$32.99
(15% off)
Category: Crime Fiction | Series: A\Temperance Brennan Novel Ser.
A storm has hit South Carolina, dredging up crimes of the past. On the way to Isle of Palms, a barrier island off the South Carolina coast, forensic anthropologist Temperance Brennan receives a call from the Charleston coroner. During the storm, a medical waste container has washed up on the beach. Ins ide are two decomposed bodies wrapped in plastic sheeting and bound with electrical wire. Chillingly, Tempe recognizes many details as identical to those of an unsolved case she handled in Quebec fifteen years earlier. With a growing sense of foreboding, she flies to Montreal to gather evidence and convince her boss Pierre LaManch to reopen the cold case. She also seeks the advice - and comfort - of her longtime beau Andrew Ryan. Meanwhile, a storm of a different type gathers force in South Carolina. The citizens of Charleston are struck by a bacterium that, at its worst, can eat human flesh. Thousands panic and test themselves for a rare genetic mutation that may have rendered them vulnerable. Shockingly, Tempe eventually discovers that not only are the victims in both grisly murder cases related, but that the murders and the disease outbreak also have a common cause...     ...Show more
$29.99
AUD
Category: Crime Fiction | Series: Phryne Fisher Ser.
Surrounded by secrets, great and small, the formidable Miss Phryne Fisher returns to vanquish injustice.When a mysterious invitation arrives for Miss Phryne Fisher from an unknown Captain Herbert Spencer, Phryne's curiosity is excited. Spencer runs a retreat in Victoria's spa country for shell-shocked s oldiers of the First World War. It's a cause after Phryne's own heart but what could Spencer want from her?Phryne and the faithful Dot view their spa sojourn as a short holiday but are quickly thrown in the midst of disturbing Highland gatherings, disappearing women, murder and the mystery of the Temperance Hotel.Meanwhile, Cec, Bert and Tinker find a young woman floating face down in the harbour, dead. Tinker, with Jane and Ruth, Phryne's resilient adopted daughters, together decide to solve what appears to be a heinous crime.Disappearances, murder, bombs, booby-traps and strange goings-on land Miss Phryne Fisher right in the middle of her most exciting adventure. ...Show more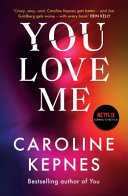 $32.99
AUD
Category: Crime Fiction
The highly anticipated new thriller in Caroline Kepnes's hit You series, now a blockbuster Netflix show . . .   Joe Goldberg is back. And he's going to start a family - even if it kills him. Joe Goldberg is done with cities, done with the muck and the posers, done with Love. Now, he's saying hello to nature, to simple pleasures on a cosy island in the Pacific Northwest. For the first time in a long time, he can just breathe. He gets a job at the local library - he does know a thing or two about books - and that's where he meets her: Mary Kay DiMarco. Librarian. Joe won't meddle, he will not obsess. He'll win her the old fashioned way . . . by providing a shoulder to cry on, a helping hand. Over time, they'll both heal their wounds and begin their happily ever after in this sleepy town. The trouble is . . . Mary Kay already has a life. She's a mother. She's a friend. She's . . . busy. True love can only triumph if both people are willing to make room for the real thing. Joe cleared his decks. He's ready. And hopefully, with his encouragement and undying support, Mary Kay will do the right thing and make room for him. ...Show more
The Dry
by Jane Harper
$19.99
AUD
Category: Crime Fiction
"One of the best crime novels I have ever read! Keeps you guessing to the last page" - Daphne (Satff) WHO REALLY KILLED THE HADLER FAMILY? It hasn't rained in Kiewarra for two years. Tensions in the farming community become unbearable when three members of the Hadler family are discovered shot to death on their property. Everyone assumes Luke Hadler committed suicide after slaughtering his wife and six-year-old son. Federal Police investigator Aaron Falk returns to his hometown for the funerals and is unwillingly drawn into the investigation. As suspicion spreads through the town, Falk is forced to confront the community that rejected him twenty years earlier. Because Falk and his childhood friend Luke Hadler shared a secret, one which Luke's death threatens to unearth ... ...Show more
$29.99
AUD
Category: Crime Fiction
Fran thought she'd never return to Ash Mountain but her dad has become ill, her relationship is over, and she hates her dead-end job in the city anyway. In a blistering summer, childhood memories prick at her fragile self-esteem as old friendships and rivalries are renewed and new ones forged. But the tumult of her home life is the least of her worries, because a bushfire is roaring towards Ash Mountain and the town's long-held secrets will soon be exposed in the carnage. Ash Mountain is a uniquely Australian domestic noir - warm, blackly funny and a powder keg of accumulated tension. Vividly portraying small-town life, and a woman and a land in crisis, this is a disaster thriller you will never forget. ...Show more
$9.99
AUD
$19.99
(50% off)
Category: Crime Fiction
From the bestselling author of The One Who Got Away comes a gripping new psychological thriller that will have you thinking twice about who in your life you can really trust ... 'Absolutely loved The Ones You Trust! #winner' Rachael Johns Emma Cardwell, celebrity mum and host of top-rating morning TV sh ow Cuppa, seems to have it all: fame, money and a gorgeous family. But when her little girl disappears from day-care - captured on CCTV footage at a nearby shopping centre leaving with someone Emma has never seen before - her world is turned upside down. As the minutes tick by, and pressure mounts, every part of Emma's life comes under examination. Is this a kidnapping, the work of a crazed stalker, or an obsessed fan? Is somebody out for revenge or is this something closer to home? And there is the aching question: how much do we really know about those who care for our children . . . and about the people we love? 'WARNING: Do not buy if you work in morning TV. Everyone else will love it ... Great read on a rainy weekend.' Edwina Bartholomew, Sunrise presenter Praise for Caroline Overington: 'Overington keeps you guessing until the last' Daily Telegraph 'Caroline Overington has an ability to home in on the darker, unsettling sides of life, seizing upon topics you might see headlining the news and spinning them into gripping page-turners' Australian Women's Weekly. ...Show more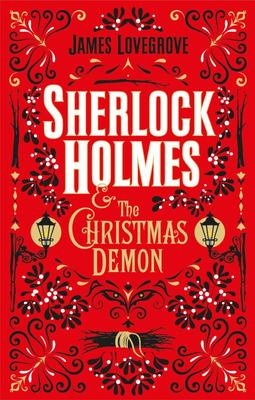 $19.99
AUD
Category: Crime Fiction
The new Sherlock Holmes novel from the New York Times bestselling author of The Age of Odin.   It is 1890, and in the days before Christmas Sherlock Holmes and Dr John Watson are visited at Baker Street by a new client. Eve Allerthorpe - eldest daughter of a grand but somewhat eccentric Yorkshire-base d dynasty - is greatly distressed, as she believes she is being haunted by a demonic Christmas spirit.   Her late mother told her terrifying tales of the sinister Black Thurrick, and Eve is sure that she has seen the creature from her bedroom window. What is more, she has begun to receive mysterious parcels of birch twigs, the Black Thurrick's calling card...   Eve stands to inherit a fortune if she is sound in mind, but it seems that something - or someone - is threatening her sanity. Holmes and Watson travel to the Allerthorpe family seat at Fellscar Keep to investigate, but soon discover that there is more to the case than at first appeared. There is another spirit haunting the family, and when a member of the household is found dead, the companions realise that no one is beyond suspicion. ...Show more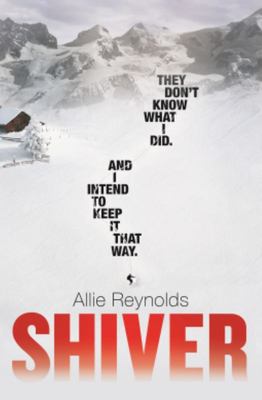 Shiver
by Allie Reynolds
$32.99
AUD
Category: Crime Fiction
They don't know what I did. And I intend to keep it that way. How far would you go to win? Hyper-competitive people, mind games and a dangerous natural environment combine to make the must-read thriller of the year. Fans of Lucy Foley and Lisa Jewell will be gripped by spectacular debut novel Shiver. When Milla is invited to a reunion in the French Alps resort that saw the peak of her snowboarding career, she drops everything to go. While she would rather forget the events of that winter, the invitation comes from Curtis, the one person she can't seem to let go. The five friends haven't seen each other for ten years, since the disappearance of the beautiful and enigmatic Saskia. But when an icebreaker game turns menacing, they realise they don't know who has really gathered them there and how far they will go to find the truth. In a deserted lodge high up a mountain, the secrets of the past are about to come to light. ...Show more
$27.99
AUD
$32.99
(15% off)
Category: Crime Fiction | Series: Aloysius Archer Ser.
Evoking the golden age of crime and for fans of Raymond Chandler and Agatha Christie, comes A Gambling Man from one of the world's bestselling thriller writers, David Baldacci. A lucky roll of the dice. It is nearly 1950 and Aloysius Archer is on his way to Bay Town, California to take up a post with renowned gumshoe, Willie Dash. Making an overnight stop in Reno he gets lucky at the casino, meets a talented actor named Liberty Callahan with her sights set on Hollywood, and helps out a man threatened by mobsters for a bad debt. With a magnificent Delahaye motor as his repayment, Archer goes west with Liberty to seek work, fame and fortune. The journey is dangerous and full of surprises as Liberty shows her steel and reveals she has a past as dark as Archer's. A risk worth taking In Bay Town, Willie Dash is tasked with finding out who is doing everything in their power to prevent his client, politician Douglas Kemper, from being mayor. As Archer and Dash dig deeper, they discover a town full of secrets and strange events. When two seemingly unrelated murders occur at Midnight Moods, a local burlesque club owned by local scion, Sawyer Armstrong, Archer and Dash must dig deep to find a connection between the killings. All bets are off To prove himself in his first case as a PI, Archer will need all of his skills to decipher the truth from the lies, the good from the evil and the relevance of the mysterious happenings offshore he saw during a late night boat ride in the Pacific. While Liberty, in a final perilous showdown, shows that she's a true star in the making.   ...Show more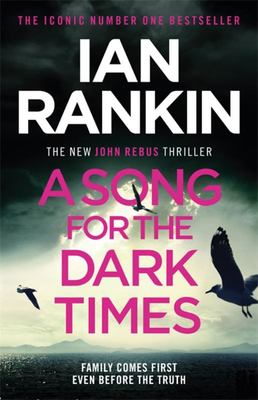 $32.99
AUD
Category: Crime Fiction
 'He's gone...' When his daughter Samantha calls in the dead of night, John Rebus knows it's not good news. Her husband has been missing for two days. Rebus fears the worst - and knows from his lifetime in the police that his daughter will be the prime suspect. He wasn't the best father - the job always came first - but now his daughter needs him more than ever. But is he going as a father or a detective? As he leaves at dawn to drive to the windswept coast - and a small town with big secrets - he wonders whether this might be the first time in his life where the truth is the one thing he doesn't want to find...     ...Show more