365 Days
by Blanka Lipinska
$24.99
AUD
Category: Erotica | Series: 365 Days Ser.
The sexy and deeply romantic internationally bestselling novel that inspired the blockbuster Netflix movie. Laura Biel and her boyfriend are on a dream vacation in beautiful Sicily. On the second day of their trip, her twenty-ninth birthday, she is kidnapped. Her kidnapper is none other than the head of a powerful Sicilian crime family, the incredibly handsome, young Don - Massimo Toricelli, who is determined to possess her at all cost. Massimo has his reasons. During an earlier attempt on his life, a vision appeared before his eyes: a beautiful woman, identical to Laura. After surviving the attack, he vows that he will find the woman in his vision and make her his own. No matter what. For 365 days, Massimo will keep Laura captive in his palatial estate and attempt to win her heart. If she doesn't fall in love with him during this time, he will let her go. But if she tries to escape at any point, he will track her down and kill her entire family. Soon Laura develops a fascination with her handsome and powerful captor. But as a precarious, risky relationship forms between them, forces outside their control threaten to tear them apart . . . ...Show more
$24.99
AUD
Category: Erotica | Series: Steel Brothers Saga Book 8 Ser.
Ryan Steel, his world recently upended by an earth-shattering secret, now faces yet another potential revelation surrounding the Steel family mystery. He no longer fully trusts his siblings or the woman he loves. He¿s alone¿alone and terrified and immersed in a conundrum that becomes more twisted each d ay.Ruby Lee loves Ryan and desperately wants to help him. She¿ll do whatever she must to see him through this troubling time, but her own shrouded past still haunts her, and she¿s determined to put an end to both of their mysteries once and for all. But the more she uncovers, the more danger she¿s in¿and she may lose Ryan forever. ...Show more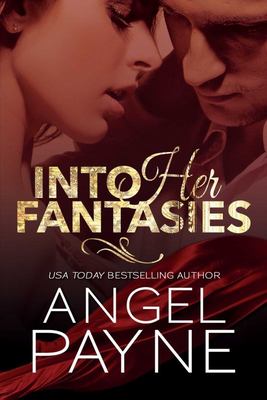 $24.99
AUD
Category: Erotica | Series: Cimarron Ser.
Lucy Fava arrives on the Island of Arcadia desperate to save her wedding planning company. Her plan? Secure the year's biggest bash--a double Cimarron wedding. But first she must impress the man who controls the kingdom's purse strings, Prince Shiraz Cimarron.   Beyond beautiful and unspeakably alpha, the enigmatic male ignites every drop of Lucy's blood--and a flood of dark, dangerous fantasies. She vows to leave Arcadia as soon as possible, but when Mother Nature grounds her, she can't resist a taste of her fiery desire for Shiraz.   While trying to convince herself Shiraz is just another fling, Lucy discovers the soul hidden in his perfect body, the lover beyond his regal kisses, and the dominant fantasy she's craved her entire life.   But when real life pierces their passionate bubble, Lucy realizes seduction has become addiction, passion has turned into need, and attraction has deepened to love. Shiraz is her fantasy come true, except she never wanted a prince with obligations to an entire country.   It's time for Lucy to cut her losses and run--but will she be able to let Shiraz go without admitting he's taking her heart and soul with him? ...Show more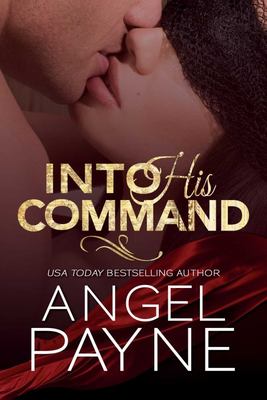 $24.99
AUD
Category: Erotica | Series: Cimarron Ser.
Brooke Valen has resigned herself to a life of adoring Samsyn Cimarron from afar. The massive warrior has been her knight in shining armor since her family was forced to seek refuge on the island of Arcadia to avoid a terrorist's bounty. Devoted to earning Syn's respect, Brooke fears he'll never see her as anything more than a scrawny teen with stars in her eyes.   To Samsyn Cimarron, true love is a concept best left to storybooks. Syn prefers to keep things simple with a string of one-night lovers as he focuses on the security of his country. When Brooke is wounded helping to defend the kingdom, all his careful mandates are shattered, as a night of fleeting passion with her doesn't feel like enough.   Can he fight the new sensations that come with committing everything to her? There's a dark side of his desire...and exposing it may turn Brooke from him forever.   Despite sharing a bed with the man of her dreams, Brooke has never felt more alone. Is the love in her soul strong enough to reach the beast in Syn's? Or will Brooke have to prove her devotion further by confronting Arcadia's arch enemy? ...Show more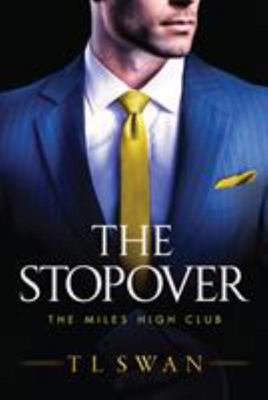 $19.99
AUD
Category: Erotica | Series: The\Miles High Club Ser.
A memorable night of passion refuses to stay just a memory in this sizzling and scandalous romance from bestselling author T L Swan.I was upgraded to first class on a flight from London to New York.The food, champagne, and service were impeccable.The blue-eyed man sitting next to me, even better.He was suave and intelligent.We talked and laughed, and something clicked.Fate took over and the plane was grounded, and we had an unexpected stopover for the night.With no plans, we made our own.We danced and laughed our way around Boston and had a night of crazy passion that no woman would ever forget.That was twelve months ago, and I haven't heard from him—until today. ...Show more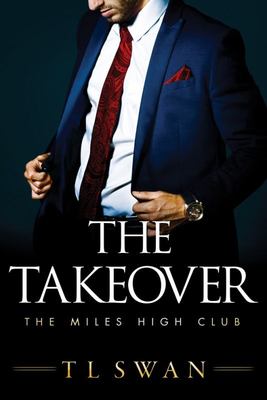 $19.99
AUD
Category: Erotica | Series: The\Miles High Club Ser.
*A Wall Street Journal bestseller*In bestselling author T L Swan's second hot installment to the Miles High Club series, he's sexy, rich, and her mortal enemy. Hate never felt so good.I first met Tristan Miles at a meeting where he was trying to take over my late husband's company.He was powerful, arrog ant, and infuriatingly gorgeous, and I hated him with every cell in my body. In the shock of the century, he called me three days later and asked me on a date.I would rather die than date a man like him—though I do have to admit it was good for the ego. Turning him down was the highlight of my year.Six months later, he was the guest speaker at a conference I attended in France.Still arrogant and infuriating—but this time, surprisingly charming and witty.When he looked at me, I got butterflies.But I can't go there.He's just a player in a hot suit, and I'm just a widow with three unruly sons. ...Show more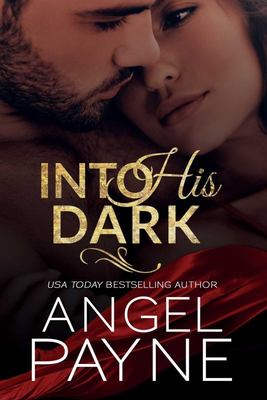 $24.99
AUD
Category: Erotica | Series: Cimarron Ser.
Is Camellia Saxon really here, as a guest in the castle of the world's most mysterious royal family? Not too long ago, she was shuffling through a humdrum suburban routine. Now, surrounded by the exotic allure of the Isle of Arcadia, she's struggling not to pinch herself.   Cam's excitement turns to d read when she lays eyes on Evrest Cimarron. Beautiful, commanding, and regal, he turns her logic to ash and her blood to fire...making it all too easy to overlook the crown on his head.   As an Arcadian, Evrest is already on Cam's don't-even-go-there list, and as the leader of the kingdom, he's a forbidden fantasy never to be fed...until a mishap lands Cam in Evrest's most secret chamber.   Surrounded by luxury beyond imagination, she's seduced by a creature who's not just a charming host and elegant king--he's a powerful, passionate man. In Evrest's arms, Cam learns she has new identities too. The sensible girl gives way to a woman of illicit needs and sinful desires. ...Show more
$24.99
AUD
Category: Erotica | Series: Steel Brothers Saga Ser.
Are you missing the Steel Brothers? Are you yearning for more? Welcome to the next generation! Join the grown children of Jonah, Talon, Ryan, and Marjorie for new adventures, mysteries, and heart-pounding passion. The action, drama, and secrecy continue with Cherished, coming March 23, 2021!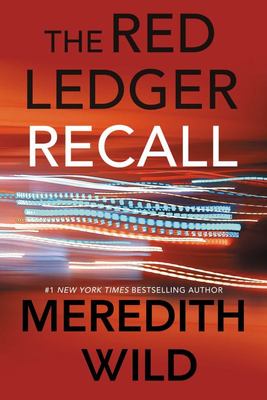 $24.99
AUD
Category: Erotica | Series: The\Red Ledger: Parts 4, 5 And 6 (Volume 2) Ser.
There's no turning back...   The second I spared Isabel's life, everything changed. I used to deal in death wishes. Now the instinct to protect her charts the course. Because every time I turn away from her, something turns me back. She's uncovered a side of me that I can no longer ignore. Doesn't cha nge the fact that she doesn't belong in my world.   Isabel's learning to hold her own, but nothing can prepare her for the life I'm being called back into. With a long road ahead of us, I won't make promises I can't keep. She can barely accept the dark deeds of my past--a bloody history spelled out in a ledger she's more preoccupied with than I'd like. When an old associate sets a dangerous plan in motion, I can't hide who I really am. And there's no turning back... ...Show more
$19.99
AUD
Category: Erotica
London, 2019. Life has been easy for Maxim Trevelyan. With his good looks, aristocratic connections, and money, he's never had to work and he's rarely slept alone. But all that changes when tragedy strikes and Maxim inherits his family's noble title, wealth, and estates, and all the responsibility that entails. It's a role he's not prepared for and one that he struggles to face.But his biggest challenge is fighting his desire for an unexpected, enigmatic young woman who's recently arrived in England, possessing little more than a dangerous and troublesome past.  Reticent, beautiful, and musically gifted, she's an alluring mystery, and Maxim's longing for her deepens into a passion that he's never experienced and dares not name. Just who is Alessia Demachi? Can Maxim protect her from the malevolence that threatens her? And what will she do when she learns that he's been hiding secrets of his own?From the heart of London through wild, rural Cornwall to the bleak, forbidding beauty of the Balkans, The Mister is a roller-coaster ride of danger and desire that leaves the reader breathless to the very last page. ...Show more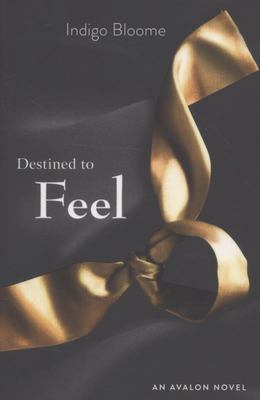 $19.99
AUD
Category: Erotica
Psychologist Alexandra Blake has been awakened sexually by her lover, Jeremy Quinn. Their erotic journey has seen Alexandra explore her innermost sexual fantasies and pushed her boundaries to their very limit. Her world is plunged into uncertainty when she is abducted in London and Alexandra finds herse lf caught up in a dangerous game being played out in the shadows. Her captors want to use her to explore the darkest enigma of female sexuality and Alexandra is powerless to escape - but does she even want to? ...Show more