$27.99
AUD
Category: Horror | Series: Haunted Library Horror Classics Ser.
IN A RUINED HOUSE AT THE EDGE OF AN ABYSS LIES THE DIARY OF A MADMANFishing buddies Tonnison and Berreggnog didn't bargain for what they found while on holiday near the remote Irish village of Kraighten. While walking along the riverbank, they're astonished to see that the river abruptly ends. It reappe ars as a surge from a chasm some 100 feet below the edge of an abyss, where also stand the remains of an oddly shaped house, half-swallowed by the pit.Exploring the ruins, the friends discover the moldering journal of an unidentified man--the Recluse--who had lived in the house with his sister and faithful dog years ago. Its pages reveal the man's apparent descent into madness--how else to account for his chronicles of otherworldly visions, trips to other dimensions, and attacks by swine-like humanoid creatures that seem to have followed him home? After one particular vision in which he witnesses the end of the earth and time itself, the Recluse awakens in his study to find nothing has changed--except that his dog Pepper is dead, dissolved into a pile of dust. And then the "swine things" return...Praised by H. P. Lovecraft as one of the most influential works of "cosmic horror," William Hope Hodgson's 1908 masterpiece The House on the Borderland broke free of the Gothic horror conventions of the day with its eerie mix of sci-fi, fantasy, and supernatural elements. Terry Pratchett called it "the Big Bang in my private universe," and modern horror master Ramsey Campbell, in his introduction to this volume, hails the book as "an enduring classic of cosmic terror." ...Show more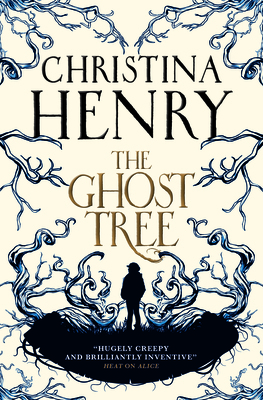 $19.99
AUD
Category: Horror
When people go missing in the sleepy town of Smith's Hollow, the only clue to their fate comes when a teenager starts having terrifying visions, in a chilling horror novel from national bestselling author Christina Henry.   When the bodies of two girls are found torn apart in the town of Smiths Hollow , Lauren is surprised, but she also expects that the police won't find the killer. After all, the year before her father's body was found with his heart missing, and since then everyone has moved on. Even her best friend, Miranda, has become more interested in boys than in spending time at the old ghost tree, the way they used to when they were kids.   So when Lauren has a vision of a monster dragging the remains of the girls through the woods, she knows she can't just do nothing. Not like the rest of her town. But as she draws closer to answers, she realizes that the foundation of her seemingly normal town might be rotten at the center. And that if nobody else stands for the missing, she will. ...Show more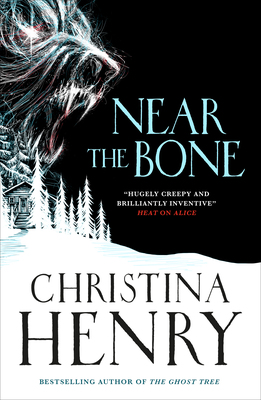 $19.99
AUD
Category: Horror
A chilling new novel from the author of Alice and Lost BoyMattie can't remember a time before she and William lived alone on a mountain together. She must never make him upset. But when Mattie discovers the mutilated body of a fox in the woods, she realises that they're not alone after all.There's somet hing in the woods that wasn't there before, something that makes strange cries in the night, something with sharp teeth and claws.When three strangers appear on the mountaintop looking for the creature in the woods, Mattie knows their presence will anger William. Terrible things happen when William is angry. ...Show more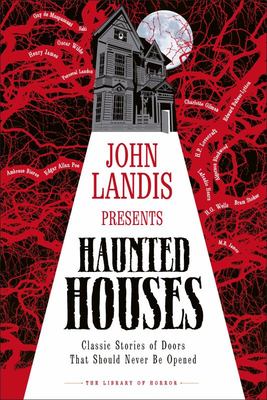 $29.99
AUD
Category: Horror
Classic haunted house ghost stories curated by world-renowned filmmaker and horror genre authority John Landis. This beautifully presented, highly collectible anthology features ghost stories that have enthralled, terrified and inspired readers decade after decade. Some are relatively well known; other s are long-lost treasures, awaiting rediscovery. The selection includes tales of terror by Bram Stoker, H. P. Lovecraft, and Percival Landon; studies of creeping dread by Edgar Allan Poe and Henry James; short, sharp shockers by Ambrose Bierce, M.R. James and Lafcadio Hearn; and comedic masterpieces by Oscar Wilde and Saki. Mr. Landis' own introduction explores each tale's fascinating impact on the contemporary horror genre. Step inside these ghost-ridden repositories of supernatural evil, if you dare... "The oldest and strongest emotion of mankind is fear and the oldest and strongest kind of fear is fear of the unknown." H. P. Lovecraft ...Show more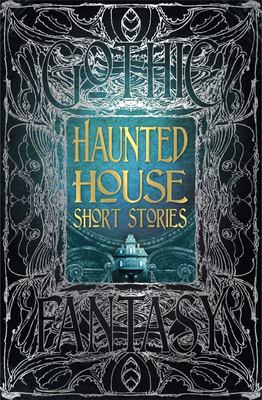 Haunted House Short Stories
by Flame Tree Studio (Created by); Rebecca Buchanan (Contribution by); Ramsey Campbell; H. B. Diaz (Contribution by); Tom English (Contribution by); John Everson
$52.99
AUD
Category: Horror | Series: Gothic Fantasy Ser.
Following the great success of our Gothic Fantasy deluxe edition short story compilations, Supernatural Horror, Dystopia Utopia, Murder Mayhem, Lost Souls and many others, this latest title takes housebound trapped spirits and creepy gothic mansions as its chilling subject. Contains a potent mix of cla ssic and brand new writing, with authors from the US, Canada, and the UK. Oh, what is that sound within the walls? The creaking floorboards, the children hiding in the mirror, the spirits that rake across the flesh of the mind - all find a home in this anthology of spine-tingling tales. ...Show more
Items per page:
1 - 7 of 7