$7.50
AUD
Category: Kid's Classics | Series: Mary Poppins
THE ORIGINAL AND CLASSIC STORIES AVAILABLE NOW IN ALL-NEW LUXURIOUS LIVERY IN TIME FOR THE RELEASE OF THE 2018 MOVIE Just when Jane and Michael Banks thought she was gone forever, Mary Poppins floats back into their lives on the end of a kite string, bringing a whole host of wonderful adventures with he r. More than eighty years since we first met Mary Poppins, this original, classic story is still charming readers and transporting new fans into the mysterious world of everyone's favourite magical nanny. Enjoy the second book in the iconic series. ...Show more
$29.99
AUD
Category: Kid's Classics
Cherished nursery rhymes now as a classic padded board book Enjoy these beloved nursery rhymes now in a kid-safe, mother approved format perfect for small learners. Mother Goose's nursery rhymes have been a perennial favorite of children (and parents) for over a century. Each nursery rhyme is accompani ed by the breathtaking artwork of illustrator and RISD graduate Gina Baek. From stocking stuffers and baby showers, this edition of Mother Goose nursery rhymes is the perfect gift for any occasion. ...Show more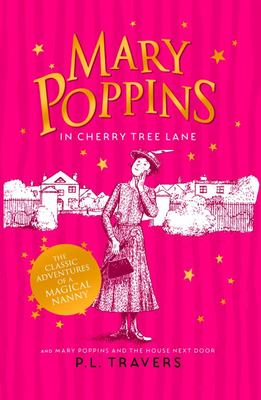 $7.50
AUD
Category: Kid's Classics | Series: Mary Poppins
THE ORIGINAL AND CLASSIC STORIES AVAILABLE NOW IN ALL-NEW LUXURIOUS LIVERY IN TIME FOR THE RELEASE OF THE 2018 MOVIE Mary Poppins is in residence in Cherry Tree Lane. You can be sure that wonderful adventures will follow, from fantastical picnics to a trip to see the Man-in-the-Moon! More than eighty ye ars since we first met Mary Poppins, these original, classic stories are still charming readers and transporting new fans into the mysterious world of everyone's favourite magical nanny. Enjoy two stories in the fifth book in the iconic series. ...Show more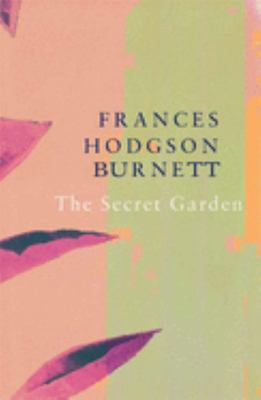 $12.99
AUD
Category: Kid's Classics | Series: Legend Classics Ser.
Part of the Legend Classics seriesAfter her parents' death, sickly ten-year-old Mary Lennox is sent to Misselthwaite Manor to live with her uncle. Everyone sees her as a selfish and rude child, but she's also terribly lonely. She dislikes her new home, but one day she finds the key to a locked and negle cted garden. Mary decides to bring the garden back to life and finds one of the most magical places anyone could imagine.The Legend Classics series: Around the World in Eighty DaysThe Adventures of Huckleberry FinnThe Importance of Being EarnestAlice's Adventures in WonderlandThe MetamorphosisThe Railway ChildrenThe Hound of the BaskervillesFrankensteinWuthering HeightsThree Men in a BoatThe Time MachineLittle WomenAnne of Green GablesThe Jungle BookThe Yellow Wallpaper and Other StoriesDraculaA Study in ScarletLeaves of GrassThe Secret GardenThe War of the WorldsA Christmas CarolStrange Case of Dr Jekyll and Mr HydeHeart of DarknessThe Scarlet LetterThis Side of ParadiseOliver TwistThe Picture of Dorian GrayTreasure IslandThe Turn of the ScrewThe Adventures of Tom SawyerEmmaThe TrialA Selection of Short Stories by Edgar Allen PoeGrimm Fairy Tales ...Show more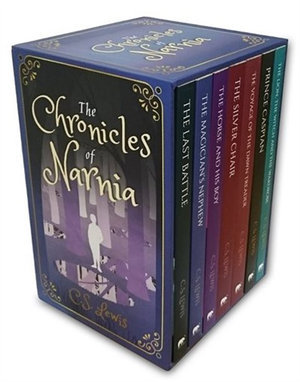 $65.99
AUD
Category: Kid's Classics | Series: The Chronicles of Narnia
Set in a fantasy realm of magic, talking animals and mythical beasts, The Chronicles of Narnia is one of the world's most beloved children's series. This boxset contains all seven titles in the series: The Lion, the Witch and the Wardrobe, Prince Caspian, The Voyage of the Dawn Treader, The Silver Chair , The Horse and His Boy, The Magician's Nephew, and The Last Battle ...Show more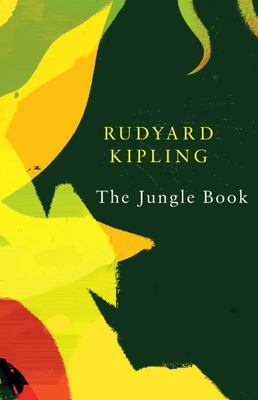 $12.99
AUD
Category: Kid's Classics | Series: Legend Classics Ser.
A collection of stories by Rudyard Kipling about the jungles of India. Kipling was born in India and spent the first six years of his childhood there. The Jungle Book has remained popular including many plays, movies, and other adaptations.Originally published in 1894, this edition's illustrations are derived from the original book with over 40 black and white illustrations by W.H. Drake and the book published in 1913 with 18 color illustrations by M.E. Detmold. As always, this edition is completed and unabridged. ...Show more
$7.50
AUD
Category: Kid's Classics | Series: Mary Poppins
THE ORIGINAL AND CLASSIC STORIES AVAILABLE NOW IN ALL-NEW LUXURIOUS LIVERY IN TIME FOR THE RELEASE OF THE 2018 MOVIE On a dark November night, Mary Poppins returns in a burst of fireworks to restore order - and a sprinkling of magic - to the residents of Cherry Tree Lane. More than eighty years since we first met Mary Poppins, this original, classic story is still charming readers and transporting new fans into the mysterious world of everyone's favourite magical nanny. Enjoy the third book in the iconic series. ...Show more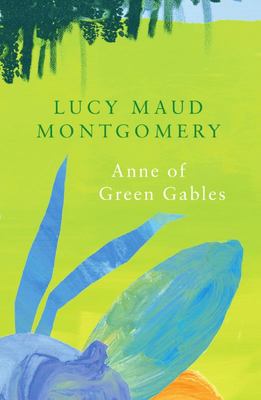 $12.99
AUD
Category: Kid's Classics | Series: Legend Classics Ser.
Her name isn't Cordelia, her hair isn't black, and she has no parents. These are the tragical facts of Anne Shirley's life until she comes to Green Gables and faces another: she's a girl. Marilla and Matthew Cuthbert wanted a boy to help with the farm work but of all the things Anne can imagine, leaving Green Gables isn't one of them. She'll do anything to stay - talk less, pay more attention, control her temper. At least she'll try to.Part of the Anne of Green Gables Complete Collection by L. M. Montgomery. A tale of literature's most famous redhead and her colourful imagination. An excellent introduction to classic literature and perfect for readers aged 9+. ...Show more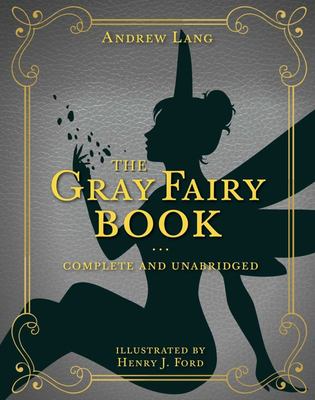 $27.99
AUD
Category: Kid's Classics | Series: Andrew Lang Fairy Book Ser.
"Some of the first, and best, stories we ever hear in our lives."--Washington Post   The Gray Fairy Book has been admired time and time again, enchanting readers with its carefully crafted prose and eclectic assortment of fairy tales. Originally published in 1900, this collection of celebrated tales h as stood the test of time. Some of the famous stories included are: The Partnership of the Thief and the Liar What Came of Picking Flowers The Magician's Horse The Dog and the Sparrow The White Wolf The Twin Brothers And many more This beautiful edition comes complete with the original illustrations by Golden Age Illustrator Henry J. Ford, and is the perfect gift to pass on these timeless classics to the next generation of readers and dreamers.   The imaginations of children throughout time have been formed and nurtured by stories passed down from generation to generation. Of the countless genres of stories, fairy tales often conjure the most vivid fantastical worlds and ideas, which cultivate creativity and bring elements of magic back into the real world. The Fairy Books, compiled by famous Scottish novelist and poet Andrew Lang, are widely considered among some of the best collections ever compiled. ...Show more
Secret Garden
by Frances Hodgson Burnett
$12.99
AUD
Category: Kid's Classics | Series: A\Trophy Bk.
What secrets lie behind the doors at Misselthwaite Manor? Recently arrived at her uncle's estate, orphaned Mary Lennox is spoiled, sickly, and certain she won't enjoy living there. Then she discovers the arched doorway into an overgrown garden, shut up since the death of her aunt ten years earlier. Mary soon begins transforming it into a thing of beauty--unaware that she is changing too. But Misselthwaite hides another secret, as mary discovers one night. High in a dark room, away from the rest of the house, lies her young cousin, Colin, who believes he is an incurable invalid, destined to die young. His tantrums are so frightful, no one can reason with him. If only, Mary hopes, she can get Colin to love the secret garden as much as she does, its magic will work wonders on him. ...Show more
$29.99
AUD
Category: Kid's Classics | Series: Winnie-The-Pooh - Classic Editions Ser.
The rumours are true - Christopher Robin is back in the Hundred Acre Wood. From the excitement of Christopher Robin's return to the curious business of learning to play cricket, Return to the Hundred Acre Wood allows readers to spend a few more treasured hours with the Best Bear in All the World. And now it is being published with a contemporary new jacket, making it a collectable addition to the classic books. ...Show more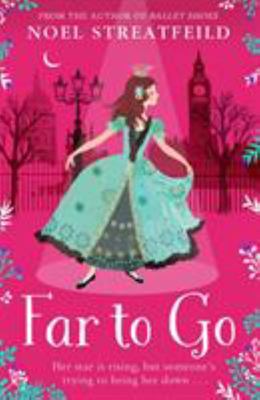 Far to Go
by Noel Streatfeild
$14.99
AUD
Category: Kid's Classics
Margaret Thursday, the unforgettable heroine of Thursday's Child stars in this classic children's adventure from Noel Streatfeild, the beloved author of Ballet Shoes. When Margaret Thursday lands a role as a child actress at a well-known London theatre, becoming famous almost overnight, news of her suc cess reaches her bitter enemy, the matron of her old orphanage. Margaret knows that Matron is set on revenge, but she keeps her head held high, focusing on the play. But Matron's evil plans are well prepared, and Margaret is going to need her wits about her - and the help of her friends - if she is to escape unharmed... ...Show more