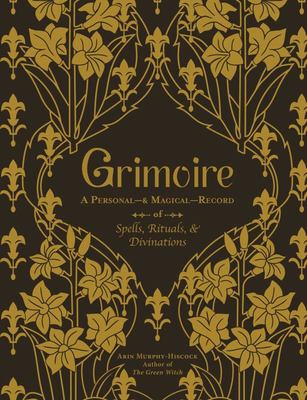 $32.99
AUD
Category: New Age
Craft a home for your witchcraft knowledge, secrets, new spells, and divinations with this beautifully designed, customizable grimoire to elevate and advance your witchcraft practice.   A grimoire is a book of magic, where a witch chronicles all of her spells, rituals, recipes, herbs, incantations, a nd magic tools. It is where she can record her craft and all keep all the knowledge she has accumulated in one place--making it an essential part of her practice and a sacred text for other witches.   In Grimoire, you'll find all the reference information you need for your witchcraft practice, from lists of lunar phases to popular herbs and crystals. But customization is the key to creating a deeply personal grimoire. With blank pages for you to record your own observations, spells, and rituals, you can personalize this grimoire to suit your own needs. Make this grimoire your own and chronicle all the magical wisdom and observations you have made--and pass it on for the generations to come. ...Show more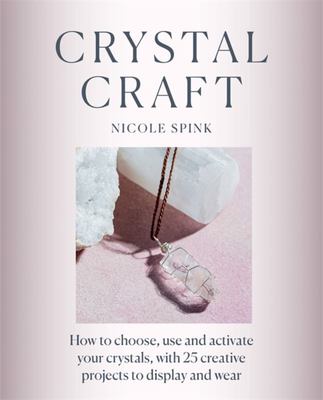 $29.99
AUD
Category: New Age
Activate the energy of your crystal collection and create beautiful, personalised homeware, jewellery and gifts with 25 easy, step-by-step projects. Discover the different meanings and energies behind your crystals, and learn how to choose and connect with the right one for each piece. Turn your favour ite crystals into wearable items to carry with you every day or infuse your home with energy, or create deeply personal and meaningful gifts for friends and family. From easy, no-tools-required beginner projects to more advanced crafts that include macramé and making jewellery, this collection of crystal craft ideas has something for every crystal lover. Projects include: - Hand-poured crystal candle - Wire-wrapped crystal pendant - Crystal earrings - Crystal gift bag - Macramé crystal plant hanger - Crystal talisman - Crystal-infused essential oils - Crystal aura wand ...Show more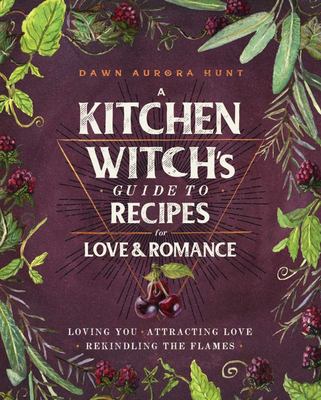 $45.00
AUD
Category: New Age
Learn the craft of a kitchen witch to attract and renew love with 55 easy and romantic recipes and 33 magical practices. From loving yourself, your family, and friends to romancing a significant other--love comes in many different forms. But what attracts love? What sustains it? And what can you do whe n you need to find love within yourself? A Kitchen Witch's Guide to Recipes for Love & Romance includes all the recipes and magic you need to find--and maintain--love, using ingredients that have spiritual properties and associations with love, sex, and romance. Combining the principles of Pagan beliefs and practices with easy recipes and personal anecdotes, this beautifully illustrated book will inspire you to cook up a little magic with positive intentions, simple spellcraft, and visualization techniques. Featuring recipes for dishes like: -Avocado Chocolate Mousse -Pomegranate Mimosas with Muddled Raspberries -Stuffed Zucchini Pinwheels -Strawberry, Spinach & Feta Salad -Pork Loin Roast with Cherries & Red Wine From celebrating love in all forms to rekindling romances with old flames, these fifty-five recipes use simple ingredients and make being in love easier--and tastier--than ever. ...Show more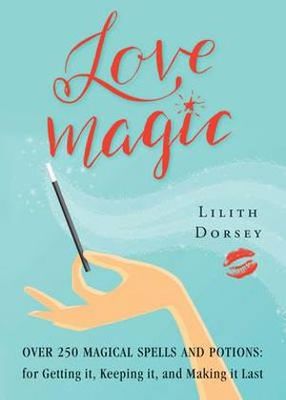 $31.99
AUD
Category: New Age
This is really the big little book of love magic. Magical maven Lilith Dorsey has packed into this fun, informative, and practical book over 250 spells, potions, rituals, and recipes devoted to all facets of love and sex. Based on years of magical experience and prodigious research, this book includes sections on such topics as self-love, marriage, fertility, erotic adventures, the ethics of love magic, and more. The spells are drawn from a wide diversity of magical traditions and focus on an equally diverse situations. There are spells for finding love, keeping love, and healing yourself so that you are ready for love. The book also includes rituals for invoking goddesses of love. Dorsey considers and discusses all facets of the romantic experience. Let's face it we are obsessed, inspired, delighted, and in love with love. And here is the go-to book for every spell you will ever need for finding and keeping romance, passion, sex, marriage, fertility, and love in your life. Rooted in serious scholarship while still exploring the weird, wild, and wonderful side of love magic, this book provides expert advice and genuine spells that work to bring you your heart's desire. " ...Show more
Witch's Way
by Shawn Robbins; Leanna Greenaway
$22.99
AUD
Category: New Age | Series: The\Modern-Day Witch Ser.
This follow-up to the wildly successful Wiccapedia, written by the two authors of that book, gives readers a broader knowledge of Wicca, nature magick, and spellcraft today. Includes a four-color insert on pentacle magick With more in-depth explorations of nature magick and divination, this beautifully illustrated guide to witchcraft is a must for all Wiccans in search of greater knowledge. It covers everything from hedge witches to druids; working with cosmic helpers like angels, gods and goddesses, and spirit guides for a variety of spells; nature magic--from drawing down the moon to psychic plant power; tapping into cosmic power; and developing your sixth sense, mastering tarot, using angel numbers, and spiritual astrology. An FAQ section at the end answers the most-asked questions about the craft. ...Show more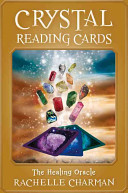 $29.99
AUD
Category: New Age
With this unique oracle deck, you can harness the power of crystals for healing, divination, and transformation Created by the founder of The Academy of Crystal Awakening, each of these 56 cards features an exquisite photo of a potent crystal. The booklet offers step-by-step guidance that enables you to tap into your own intuition and work with crystal devas--the spiritual energies of the crystals themselves. And eight layouts, from a one-card draw for specific issues to a seven-card layout that covers all aspects of life, can answer questions about the future, point you in the right direction, and help you rediscover the energy and power that is inherent in each of us. ...Show more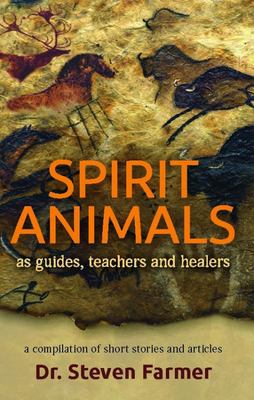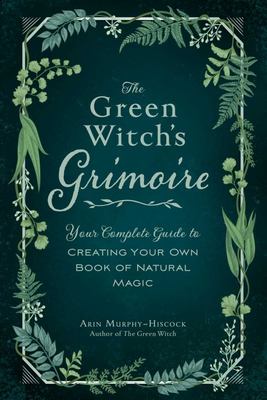 $29.99
AUD
Category: New Age | Series: Green Witch Ser.
The author of The Green Witch, Arin Murphy-Hiscock, shows you how you can create your own green witch grimoire to record your favorite spells, recipes, rituals, and more. A grimoire is essential for any witch wanting to capture and record spells, rituals, and secret ingredients. And for a green witch, a perfect place to reflect upon the power of nature, and document the stones, plants, flowers, oils, and herbs used in her practice. The Green Witch's Grimoire finally is a place for all your prized knowledge. From favorite spells to recipes, to blessing your grimoire and writing in secret script, you'll make this book of shadows your own. Experienced witch Arin Murphy-Hiscock guides you on your path to creating your own personal book of your most cherished magic. Continue to hone your craft and grow into the green witch you've always dreamed of as you personalize your own Green Witch's Grimoire. ...Show more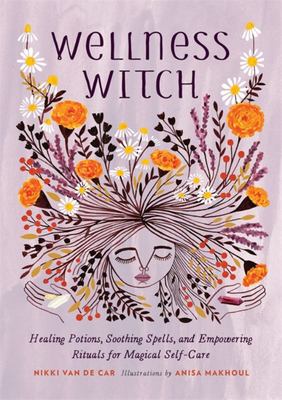 $24.99
AUD
Category: New Age
Add a touch of magic to your self-care practice with Wellness Witch, a beautifully illustrated guide to mystical rites, sacred rituals, and creative DIYs that will enhance your everyday.   Filled with soothing rituals, healing potions, and empowering spells, the Wellness Witch brings a touch of magic to the everyday. Tapping into ancient traditions and feminine power, this enchanting book guides readers through the practices of mystical wellness, natural beauty, and personal creativity as they develop a true intuitive connection to the life-giving forces around us. Drawing on the transcendent power of intention, the Wellness Witch uses tinctures, tonics, mantras, and meditations to forge a magical connection between the body and the spirit. With chapters on the internal, the external, and the home, readers will learn to harness the power of healing herbs, charged crystals, and sacred spaces as they cultivate the art of mystical self-care. Accessible projects, from crafting aromatherapy blends to creating smudge sticks, are paired with calming rituals, yoga sequences, and simple spells to bring peace, power, and magic into our hectic lives.   ...Show more