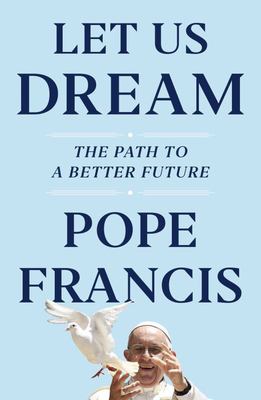 $29.99
AUD
Category: Religion | Series: G - Reference,Information and Interdisciplinary Subjects Ser.
In this revelatory, uplifting, and practical book, the preeminent spiritual leader explains why we must--and how we can--make the world safer, fairer, and healthier for all people now. In the COVID crisis, the beloved shepherd of over one billion Catholics saw the cruelty and inequity of our society exp osed more vividly than ever before. He also saw, in the resilience, generosity, and creativity of so many people, the means to rescue our society, our economy, and our planet. In direct, powerful prose, Pope Francis urges us not to let the pain be in vain. He begins Let Us Dream by exploring what this crisis can teach us about how to handle upheaval of any kind in our own lives and the world at large. With unprecedented candor, he reveals how three crises in his own life changed him dramatically for the better. By its very nature, he shows, crisis presents us with a choice: we make a grievous error if we try to return to some pre-crisis state. But if we have the courage to change, we can emerge from the crisis better than before. Francis then offers a brilliant, scathing critique of the systems and ideologies that conspired to produce the current crisis, from a global economy obsessed with profit and heedless of the people and environment it harms, to politicians who foment their people's fear and use it to increase their own power at their people's expense. He reminds us that Christians' first duty is to serve others, especially the poor and the marginalized, just as Jesus did. Finally, the Pope offers an inspiring and actionable blueprint for building a better world for all humanity by putting the poor and the planet at the heart of new thinking. For this plan, he draws not only on sacred sources, but on the latest findings from renowned scientists, economists, activists, and other thinkers. Yet rather than simply offer prescriptions, he shows how ordinary people acting together despite their differences can discover unforeseen possibilities. Along the way, he offers dozens of wise and surprising observations on the value of unconventional thinking, on why we must dramatically increase women's leadership in the Church and throughout society, on what he learned while scouring the streets of Buenos Aires with garbage-pickers, and much more. Let Us Dream is an epiphany, a call to arms, and a pleasure to read. It is Pope Francis at his most personal, profound and passionate. With this book and with open hearts, we can change the world. ...Show more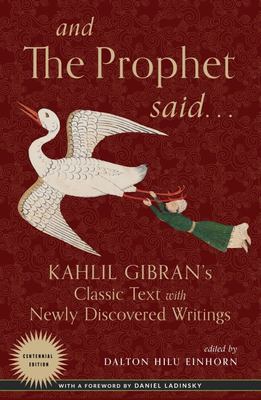 $26.99
AUD
Category: Religion
And the Prophet Said is a new, complete edition of Kahlil Gibran's classic text with more than 150 unpublished poems, aphorisms, and epigrams.Originally published in 1923, The Prophet is a teaching fable that has been cherished by millions for nearly one hundred years. It is a book of wisdom that provid es guidance for readers on how to live a life imbued with meaning and purpose. Gibran explores all of life's important issues, including love, marriage, the human condition, friendship, prayer, beauty, death, and much more.What makes this edition especially exciting is the inclusion of newly discovered Gibran material. In 2017, Dalton Hilu Einhorn gained access to the Gibran/Haskell archives at the University of North Carolina. Buried among this treasure trove of papers, he came upon little-known Gibran writings, published here for the first time.Here is classic Gibran wisdom and inspiration that leads readers to contemplate love, beauty, mortality, and meaning. The words have an immediacy and depth that will appeal to the millions who have read The Prophet. ...Show more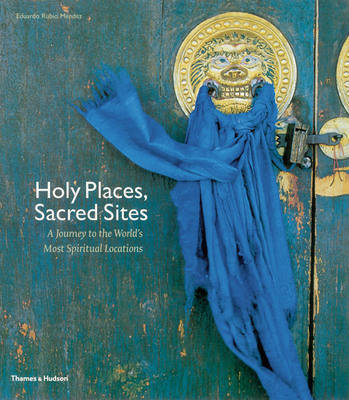 $39.99
AUD
Category: Religion
Eduardo Rubio Mendez travelled the length and breadth of the world for three years, visiting a hundred or so countries and taking over 70,000 photographs. His mission? To search for God and the gods, as well as those who believe in them, and live with them and off them. His journey took him to all the m ost holy places of the earth and revealed a whole host of legends. In the process, he met people who seek in their gods meaning, redemption, consolation a and miracles. The transcendent photographs he took on his pilgrimage portray spaces of nature and humanity, of landscapes and rural areas: all are imbued with a sacred atmosphere that overflows from within. ...Show more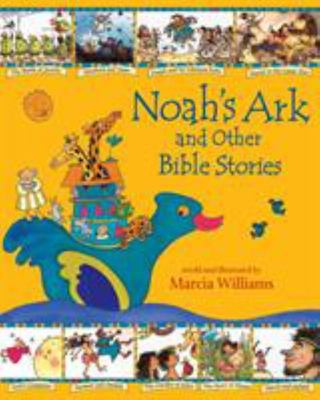 $17.99
AUD
Category: Religion
Eleven favourite tales from the Old Testament are brought to life in Marcia Williams' vivid comic-strip style. In the beginning there was only God...then he started creating! The last and most troublesome of all his creations were men and women. God was forever having to give them a helping hand, as the se brilliant stories reveal. Read all about the adventures of Adam and Eve in "The Garden of Eden", Noah and his ark, Joseph and his fabulous robe, 'David and Goliath', and many more. Also publishing this month are: "Sindbad the Sailor" and "King Arthur and the Knights of the Round Table". ...Show more
$39.99
AUD
Category: Religion
The Bible is the most widely read book in the western world. Now people of all ages can embrace and understand the key stories and teachings with this beautifully illustrated edition aimed at children aged 9+. More than 130 stories are retold with chapter references, providing a valuable resource for Bi ble studies. Each one is supported with extra information, such as definitions of terms, life in Biblical times for context, artefacts, maps, and quotations. Short passages at the end of each story explain the meaning and significance of the Bible text, enhancing a child's learning. With charming artwork, clear layout, and engaging style, this appealing book is a lovely keepsake for a key event in a child's religious life - one that they will want to read and treasure. ...Show more
$19.99
AUD
Category: Religion
Should we believe in God? In this brisk introduction to modern atheism, one of the world's greatest science writers tells us why we shouldn't. Richard Dawkins was fifteen when he stopped believing in God.  Deeply impressed by the beauty and complexity of living things, he'd felt certain they must have had a designer. Learning about evolution changed his mind. Now one of the world's best and bestselling science communicators, Dawkins has given readers, young and old, the same opportunity to rethink the big questions. In twelve fiercely funny, mind-expanding chapters, Dawkins explains how the natural world arose without a designer--the improbability and beauty of the "bottom-up programming" that engineers an embryo or a flock of starlings--and challenges head-on some of the most basic assumptions made by the world's religions: Do you believe in God? Which one? Is the Bible a "Good Book"? Is adhering to a religion necessary, or even likely, to make people good to one another? Dissecting everything from Abraham's abuse of Isaac to the construction of a snowflake, Outgrowing God is a concise, provocative guide to thinking for yourself. Includes a bonus PDF of photographs and charts Advance praise for Outgrowing God "My son came home from his first day in the sixth grade with arms outstretched plaintively demanding to know: 'Have you ever heard of Jesus?'  We burst out laughing. Maybe not our finest parenting moment, given that he was genuinely distraught. He felt that he had woken up one day to a world in which his peers were expressing beliefs he found frighteningly unreasonable. He began devouring books like The God Delusion, books that helped him formulate his own arguments and helped him stand his ground. Dawkins's new book is special in the terrain of atheists' pleas for humanism and rationalism precisely since it speaks to those most vulnerable to the coercive tactics of religion. As Dawkins himself says in the dedication, this book is for 'all young people when they're old enough to decide for themselves.' It is also, I must add, for their parents."--Janna Levin, author of Black Hole Blues   "When someone is considering atheism I tell them to read the Bible first and then Dawkins. Outgrowing God--second only to the Bible!"--Penn Jillette, author of God, No! ...Show more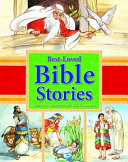 $12.99
AUD
Category: Religion
A great introduction to the Bible for all young readers. Favorite stories from the Old testament, each beautifully illustrated and perfect for either sharing together or for more confident readers to enjoy alone.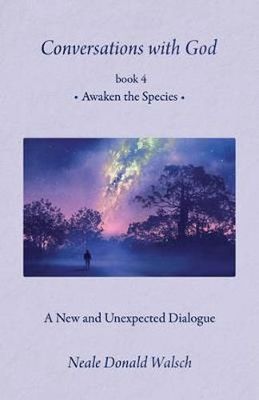 $44.99
AUD
Category: Religion
We're in Trouble. But There Is Help . . . If We Listen.   In the middle of the night on August 2, 2016, Neale Donald Walsch found himself drawn into a new and totally unexpected dialogue with God in which he suddenly faced two questions: Is the human race being offered help by Highly Evolved Beings from Another Dimension? Is there a key role that humans are being invited to play in advancing their own evolution by joining in a mutual mission to assist the planet during the critical times ahead? He was told that the answer to both questions is yes. Then he was given 16 specific examples of how Highly Evolved Beings respond to life differently than humans do--and how adopting even a few of those behaviorscould change the course of world history for the better forever. That information makes up the body of this work. A striking invitation to every reader sets the stage for the extraordinary explorations that follow. Picking up where Book 3 in the Conversations with God Trilogy series left off, the revelations about Highly Evolved Beings and about how ordinary humans can answer the call to help awaken the species on Earth will breathtakingly expand your view of both your personal and your collective future.   Which is exactly what the dialogue was intended to do. ...Show more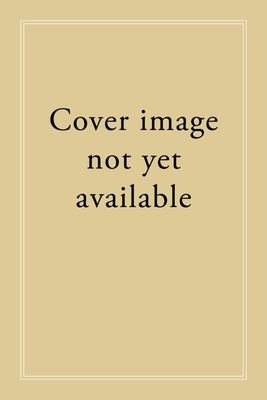 $21.99
AUD
Category: Religion
Growing Old Gratefully encourages us to note the many persons, events, and blessings in our own lives for which you now can be nothing but grateful. As we reflect on our life, we develop a personal spirituality that sustains us as we grow older. Far from shutting down our life and waiting for death, Gro wing Old Gratefully provides hope and presents a roadmap for navigating the challenges and adversities that are yet to confront us in the elder years. As Christians, it affirms that death is not what we are moving toward, it's what we are coming from. ...Show more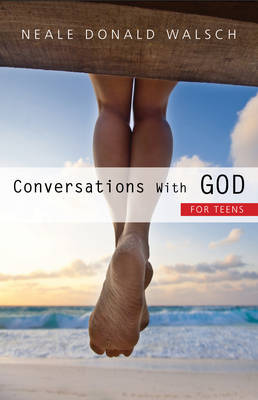 $25.99
AUD
Category: Religion
Suppose you could ask God any question and get an answer. What would it be? Young people all over the world have been asking those questions. So Neale Donald Walsch, author of the internationally bestselling Conversations with God series had another conversation. CONVERSATIONS WITH GOD FOR TEENS is a s imple, clear, straight-to-the-point dialogue that answers teens questions about God, money, sex, love and more.CONVERSATIONS WITH GOD FOR TEENS reads like a rap session at a church youth group, where teenagers discuss everything they ever wanted to know about life but were too afraid to ask God. Walsch acts as the verbal conduit, showing teenagers how easy it is to converse with the divine. When Claudia, age 16, from Perth, Australia, asks, "Why can't I just have sex with everybody? What's the big deal?", the answer God offers her is: "Nothing you do will ever be okay with everybody. 'Everybody' is a large word. The real question is can you have sex and have it be okay with you?" There's no doubt that the casual question-and-answer format will help make God feel welcoming and accessible to teens.C ONVERSATIONS WITH GOD FOR TEENS is the perfect gift purchase for parents, grandparents and anyone else who wants to provide accessible spiritual content for the teen(s) in their lives. ...Show more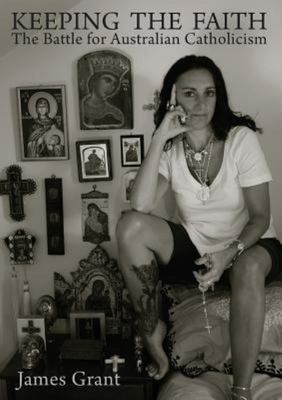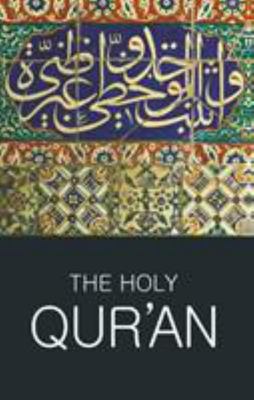 $16.99
AUD
Category: Religion | Series: Wordsworth Classics of World Literature
Translated by Abdullah Yusuf Ali, The Holy Qur'an (also known as The Koran) is the sacred book of Islam. It is the word of God whose truth was revealed to the Prophet Muhammad through the angel Gabriel over a period of 23 years. As it was revealed, so it was committed to memory by his companions, though written copies were also made by literate believers during the lifetime of the Prophet. The first full compilation was by Abu Bakar, the first Caliph, and it was then recompiled in the original dialect by the third Caliph Uthman, after the best reciters had fallen in battle. Muslims believe that the truths of The Holy Qur'an are fully and authentically revealed only in the original classical Arabic. However, as the influence of Islam grows and spreads to the modern world, it is recognised that translation is an important element in introducing and explaining Islam to a wider audience. This translation, by Abdullah Yusuf Ali, is considered to be the most faithful rendering available in English. ...Show more