$35.00
AUD
Category: Vegetarian
 From heart-warming soups and bowls that nourish the soul, to cheesy bakes and mind-blowing curries that feed a crowd, this cookbook has something for everyone. There are tasty quick fixes for lunches and weeknights, clever ways to veganise classic dishes, and sweet treats that make perfect gifts. Plus a heap of information for living a plant-based life, including vegan hacks, super substitutes and pantry essentials. The recipes were gifted to Edgar's Mission by our kindness community: everyday home cooks, chefs and nutritionists who really care about the food on their plates. Oh, and a few celebrities, musicians and sportspeople have shared their go-to vegan recipes (thank you David Campbell, Osher Günsberg, Morgan Mitchell, Allday, DJ Tigerlilly and friends). Nothing makes us happier than being able to pass them on to you.   ...Show more
$34.99
AUD
Category: Vegetarian
In Vegan With Bite, Australia's number one vegan chef, Shannon Martinez, presents more than 80 thoughtful but easy meals (complete with shopping tips and cheffy hacks) that are guaranteed to take the meal beyond the meat-and-dairy-free predictable. It is all part of Shannon's mission to show readers tha t generous, delicious and environmentally sustainable food is entirely achievable - regardless of budget. Alongside her recipes, Shannon shares her essential kitchen larder, a did-you-know guide to ingredients that are not actually vegan (but that many cooks think are, and vice versa), plus advice on leftovers and cutting back on waste. There's also a chapter on dips, condiments and sauces described by Shannon as the essential glue that brings her meals together. Vegan With Bite is everything you wouldn't expect of a book presenting winning meals on a shoestring.     ...Show more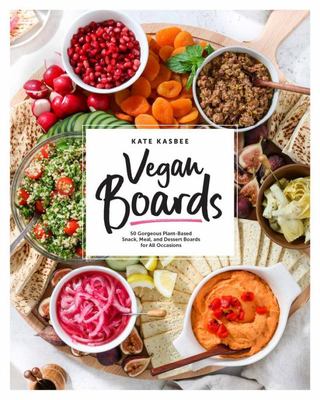 $24.99
AUD
Category: Vegetarian
The 50 plant-based boards and platters in Vegan Boards are incredibly beautiful to the eye and deliciously tempting to the palate.  
$29.99
AUD
Category: Vegetarian
We all love a takeaway. It's one of life's little pleasures, and a great way to try food from around the world in the comfort of our own homes. But when hankering after a plant-based treat, the takeaway menu isn't always the easiest thing to navigate.Vegan Fakeawayoffers 70 recipes that deliver fast, ea sy, vegan takeaway classics that will make sure that you're able to indulge, whenever the craving strikes.   Divided into chapters on American, Chinese, Indian, Italian and Middle Eastern classics you'll find recipes which take just fifteen minutes to cook, slow-cooker recipes that do the hard work for you, and menus that will feed up to four people. From All-in-one biryani or Sesame spring rolls, to Sicilian-style pizza, Falafel flatbreads and Chilli burritos, there's something for every Friday night feast.   Using readily available ingredients, standard kitchen equipment and with tips on freezing, cost-saving and ditching single-use plastics, you can enjoy a fuss-free fakeaway with minimal effort and maximum flavour - all without leaving the house.     ...Show more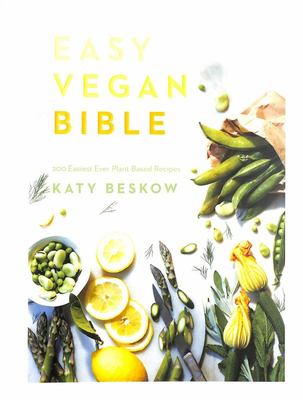 $45.00
AUD
Category: Vegetarian
Simple, straightforward and delicious - Easy Vegan Bible is the ultimate guide for plant-based mealtimes, bringing you 200 new recipes from bestselling author Katy Beskow. Easy to prepare, quick to cook and using readily available ingredients, this book is not only the go-to cookbook for new and establ ished vegans, but also for home cooks looking for effortless ways to bring plant-based meals into their kitchen. The modern world of vegan cooking can often be confusing, but with a list of easy-to source store-cupboard essentials, useful kitchen equipment, details on common vegan substitutions and demystifying explanations of increasingly popular vegan ingredients (such as jackfruit and silken tofu) you'll be able to produce delicious food, every time hunger calls. Clearly labelled as 15-minute, 30-minute, 5-ingredient or one-pot, the recipes cater for every craving. From French toast for breakfast or a Chickpea and pesto toastie for lunch, to suppertime Panzanella or Katy's vibrant Spring risotto, every mealtime is covered. There are even recipes for those special occasions, like Christmas chestnut cassoulet, a heady Summer punch for those long warm evenings, and satisfying sweet treats such as Rhubarb and orange crumble or Sticky toffee flapjack. This is feel-good, effortless food by an expert in vegan cooking - and the only plant-based cookbook you'll ever need. ...Show more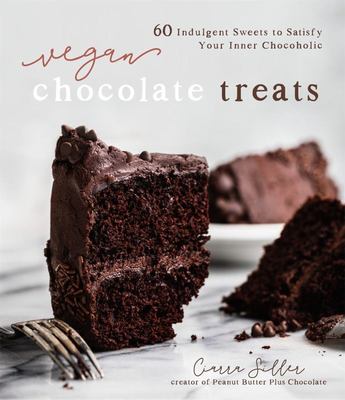 $39.99
AUD
Category: Vegetarian
For every vegan with a chocolate-minded sweet tooth, or even non-vegans who want to indulge their sweeter side, comes a decadent and delicious collection of chocolate sweets and treats. The only requirement to completely bask in all this cookbook has to offer? Must. Love. Chocolate. From Raspberry Choco late Dream Cake to Salted Caramel Chocolate Truffles, or Secret Chocolate Bread to Bourbon Chocolate Pecan Pie, this book has something for every chocolate obsessed vegan. It even includes a few homemade ice cream recipes, and an entire chapter devoted to chocolatey breakfast delights! The best part? These recipes are quick and simple to make, featuring only a few mouthwatering ingredients for the busiest of bakers. Many of the recipes are also gluten-free, adding another point of accessibility for the everyday chocolate chef. Indulge your chocolate-loving self without compromising your vegan lifestyle with this delectable collection of chocolate-based recipes. This book will include 60 recipes and 60 photos. ...Show more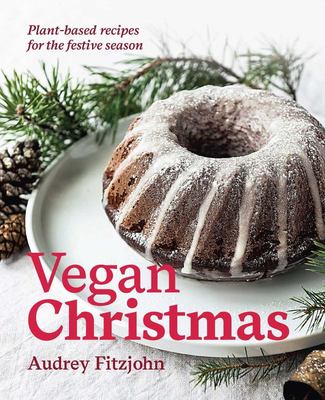 $29.99
AUD
Category: Vegetarian
Deck the halls with plant-based goodies, for Vegan Christmas is here. We all know the state of panic--it's your turn to host the whole family for the holidays, which means dozens of people, so you're already stretched thin. And then you find out that so-and-so's new boyfriend is vegan! Luckily for you, this book is a foolproof guide to making plant-based meals for the holidays.   You could start your guests with a round of blinis and faux caviar. Then, when they're getting snacky, bring out the arancini and dairy-free aioli. When you're laying out the big dinner spread, you can offer your vegan guests tempeh and mashed sweet potatoes, stuffed pumpkin, and many other devilishly starchy options. Then, for dessert, roll out the chocolate truffles, a black forest cake, fruit pies and more! Enjoy the festive season with this delicious and simple collection of plant-based recipes. From sweet delights to kickstart your Christmas morning to hearty festive feasts, as well as beautiful cookies and pies that are worthy as gifts. Vegan Christmas will forever change the way you think about and cook for the holidays.   ...Show more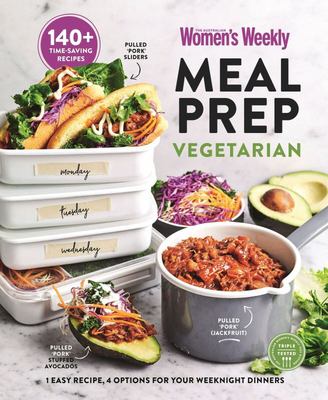 $34.99
AUD
Category: Vegetarian
After a busy day working or running around after the kids, sometimes you just don't have the willpower or the creativity to prepare a family meal, let alone one that's healthy. To ensure you don't resort to takeaway or fast food, you need to have nutritious prepped meals in the fridge, ready to heat and serve. This book not only gives you inspiration for what to cook, but we've fine-tuned the meal prepping process by taking the same ingredients and making them into four different weekly meals, minimising your time even further in the kitchen. ...Show more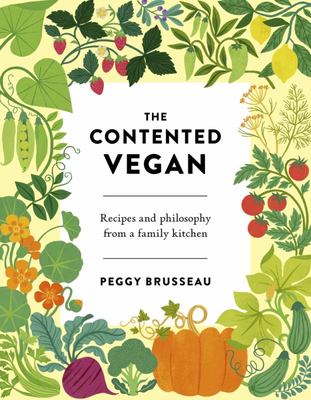 $49.99
AUD
Category: Vegetarian
How to lead a happy, healthy vegan lifestyle The Contented Veganis your essential guide to transitioning to a vegan lifestyle, combining delicious recipes with practical, inspirational and reassuring advice on making the switch. Food writer Peggy Brusseau has been a vegan for over thirty years, and is o ften asked for guidance by people considering changing their diet. How do I get enough protein? How can I eat a plant-based diet when my partner doesn't want to? Is it safe for kids? In this book she answers all these questions and more, as well as providing over 100 simple, tasty recipes to inspire you in the kitchen, from breakfasts and snacks, through to easy midweek suppers and celebration feasts. Beautifully photographed throughout, The Contented Veganprovides all the information you need to become a happy, healthy, contented vegan. ...Show more
$35.00
AUD
Category: Vegetarian
Whole grains and fresh greens are food soulmates that offer a winning combination for health, vitality and climate-friendly cooking. From power breakfasts to grain bowls, warming soups and stews to satisfying salads, Nina Olsson's inspirational collection of versatile and tasty meat-free recipes makes f or quick and easy bowls of goodness. Each recipe features nutrient-rich sources of fibre, vitamins and minerals that not only reduce the risk of stroke, type 2 diabetes and heart disease, but also contribute to better weight maintenance and are naturally anti-inflammatory. Grains and greens have never been more delicious and nutritious. ...Show more
$19.99
AUD
Category: Vegetarian
Showcasing nearly fifty recipes - six brand new - that ooze, crunch, crumble and melt just like the originals, Sweet Vegan is your go-to guide to replacing diary, gluten, refined sugar and nuts to suit any taste or dietary requirement. Encouraging you to become a creative and versatile cook, this book i s all you need for easy, guilt-free indulgence. In this completely revised and updated edition of The Healthy Convert, allergy-friendly cook and cruelty-free advocate Nicole Maree guides you to transform your kitchen from the inside out. ...Show more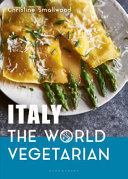 $39.99
AUD
Category: Vegetarian | Series: The\World Vegetarian Ser.
Fresh, colourful and incredibly delicious, Italian food is arguably one of the most popular cuisines around the globe- who can resist a mouth-watering bowl of simple spaghetti, or an oozing, stone-baked pizza fresh from an authentic pizzeria? Join Christine Smallwood as she explores the vegetarian cuis ine of Italy, revealing the tools and techniques of Italian nonnas everywhere and the key ingredients to bring authentic Italian food to your own kitchen. With classic recipes, and little twists on traditional dishes, sink your teeth into the 70 recipes within these pages and explore the vast regional variations from north to south, and the incredible diversity to be found within the rich history of the Italian cuisine. From bite-sized courgette polpettine and bean crostini, to the rich and delicious pasta with pesto trapanese or pizzoccheri o and who could forget aubergine parmigiana or mouth-watering Panzanella o all recipes have been beautifully photographed and brought to life, ready for you to recreate at home. ...Show more